Stable export of antiviral raw materials, replacement of some varieties

my country's antiviral APIs are small-scale varieties in the entire category of materials and have been developing steadily in recent years. Health Network statistics show that in 2019, the export volume of antiviral raw materials and intermediates was about 737 million US dollars, a year-on-year decrease of about 13%, involving a total of more than 50 raw materials (including intermediates); antiviral raw materials under the global epidemic this year And intermediates are rapidly increasing in interest; these include the raging redox and pirpiravir.

Redcive has been approved by the United States, Japan and other countries for the new coronavirus indication, and pirpiravir is also expected to receive approval for the new coronavirus indication in Japan. In practical application, it has become the two main products on the battlefield of anti-epidemic.

In fact, in the field of traditional anti-AIDS and hepatitis virus products, China has formed several large-scale products that have been exported. Among them, the representative varieties are: acyclovir, lamivudine, zidovudine , According to law Wei Lun and so on. From the perspective of the export scale in the past three years, the export volume of nevirapine, efavirenz and zidovudine have all decreased significantly, and tenofovir and lamivudine have continued to grow; of course, there are some "new varieties" like Runaway and dulutaway have experienced explosive growth, and most of their exports are currently intermediates. Among the old breeds, ribavirin, which we are familiar with, is escaping steeply.

It can be seen that there is no permanent "star" for antiviral materials, only products that are continuously replaced; the typical product is sofosbuvir, which was called the "healing drug" for hepatitis C treatment a few years ago, but the good times are only 3-5 years. The antiviral drug development cycle is relatively short, and the boom cycle does not seem to be long.

Judging from the export trend in the past three years, the export volume in 2018 reached a peak, mainly due to the high prices of the overall raw material market at that time. Both export volume and value will be reduced by 2019. In addition, the proportion of the export value of antiviral raw materials and intermediates in 2019 was 44% and 56%, respectively. Most products have more types of intermediate exports, and the amount of direct export of raw materials is actually less.


Analysis of typical products of antiviral materials

In the anti-viral raw materials counted by Health Network in the past three years, the average growth rate of efavirenz, nevirapine and zidovudine all exceeded 30%. In addition, the average growth rate of ribavirin fell by more than 70%, and the demand decreased significantly Coupled with reasons such as the relocation of domestic factories, in addition, new anti-virus drugs may replace the market share of some old products. Among them, the export volume of lamivudine and tenofovir in the large varieties has maintained a growth trend, which shows that the product should account for the share of zidovudine; while the new products, moderate lutevir and darunavir have a small base The export volume has quadrupled, and it should be a potential variety in the next few years.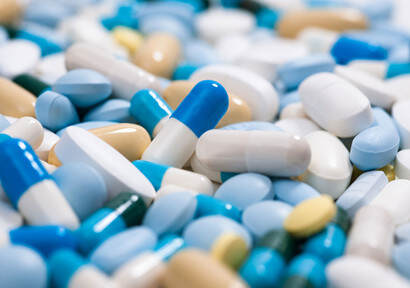 1. Rapid export of intermediates

Remdesivir is a nucleoside analog. It is a drug researched by Gilead Science Company. After clinical trials in recent months, it has been quickly approved in many countries. There are a number of enterprises in China that produce related intermediates of redoxivir, and they have begun to export in large quantities. The export scale has increased from hundreds of thousands of US dollars in March to millions of US dollars in April; the key export enterprises are: Zhejiang Jiuzhou Pharmaceutical And Chongqing Bo Teng etc.


2. Fapiravir "raw materials + preparation" started at the same time

Favipiravir (Favipiravir, trade name Avignan) is a new type of RNA polymerase inhibitor, which can selectively inhibit RNA polymerase related to influenza virus replication. It is a new antiviral drug with a mechanism of action so far. The original research company was Japan's Toyama Chemical Pharmaceutical Co., Ltd., which was acquired by Japan's Fuji Film Holdings in 2009. It was approved for listing in Japan in March 2014. It was used in the battle against the Ebola virus outbreak in 2014. The compound patent for this product expires in August 2019.
Although the product has not been officially approved for the indication of new coronary pneumonia, it has been "fired on the ground" worldwide. In early May 2020, the Japanese government announced that it plans to provide Fabiravir to 44 countries including Belgium and Iran, and plans to eventually expand to 80 countries.

On June 21, 2016, Zhejiang Hisun Pharmaceutical Co., Ltd. and Fujifilm reached a cooperation on the patented R&D, production and sales of the anti-influenza virus drug piravir (Avigan tablets 200 mg). In February 2020, Hisun Pharmaceuticals Faviravir tablets (also known as: Fapiravir tablets) 3 types of generic drugs were urgently approved by the National Drug Administration (NMPA) for marketing. It is used to treat new or recurrent influenza in adults (only when other anti-influenza virus drugs are not effective or not effective)

my country's export of raw material intermediates of fapiravir started rapidly in April, and the monthly export value reached more than 3 million US dollars. The key enterprise is Zhejiang Huahai Pharmaceutical. The export of Hisun Pharmaceutical's preparations also started quickly at the same time, with the scale close to tens of millions of dollars in April.

At present, in order to fight against new coronary pneumonia, more antibody drugs and vaccines are actively being developed and tested, but it is expected that it will take a long time and overcome many difficulties.


3. Duluthway raw materials are ready to go

Duluthway (Drogutegravir, Tivicay) is a new anti-HIV drug under the British pharmaceutical giant GlaxoSmithKline (GSK), which was approved by the US Food and Drug Administration (FDA) on August 12, 2013. Treated, or newly treated HIV-1 adults and children 12 years old and above who are at least 40 kg in weight. Dolutegravir is a once-daily drug, which has achieved a therapeutic effect comparable to that of Merck's HIV/AIDS drug Raltegravir (Isentress) in a phase III clinical trial. Leitgevir is taken twice a day, both of which are inhibitors of HIV integrase. It is expected that Dolutegravir is expected to become a blockbuster drug with annual sales of billions of dollars, and it will become a strong competitor of Gilead Sciences's best-selling HIV compound drug Atripla in the world. Patent and intellectual property information: US8129385 expires on October 5, 2027.

Health network export statistics show that the export of raw materials and intermediates of this product has increased more than 4 times in the past three years. In the first quarter of 2020, exports reached 8.88 million US dollars.



Export enterprises are widely distributed


At present, China has formed a large-scale export of anti-virus varieties in raw materials. In 2019, it will mainly focus on three: nevirapine, lamivudine, acyclovir, and emtricitabine, but almost all export manufacturers share Shanghai Di. Sino, and others with certain strengths include Zhejiang Huahai, Shijiazhuang Longze, Jiangsu Puxin, Anhui Baker and Chongqing Boten. The export area is mainly exported to markets such as India and South Africa. Shanghai Desino takes the lead in the entire antiviral market, with its exports accounting for 17.6% in 2019, followed by Esteve Huayi and Chongqing Boten Pharmaceuticals with 8.9% and 5.8% shares, respectively.

Significant varieties of domestic preparation market:
Entecavir, oseltamivir and tenofovir


In the domestic market, the largest use of antiviral drugs is mainly focused on entecavir and tenofovir, which are mainly used for hepatitis virus treatment, and oseltamivir for influenza.

Judging from the statistics in recent years, Entecavir's performance in the domestic market is indeed "to live up to expectations", and its sales have been far ahead, with only a sample of more than 16 billion yuan in sales in 2019. Domestic companies have entered Hainan Zhonghe and Zhengda Tianqing since 2010. At present, more than 10 companies have obtained approvals. In addition to the original research drug accounting for more than 60% of the share, Zhengda Tianqing accounts for about 30% of the share; Other companies have smaller shares.

Oseltamivir is a special drug for influenza. The influenza diagnosis and treatment plan (2019 version) announced the anti-influenza virus drugs currently listed in China, mainly including neuraminidase inhibitors, hemagglutinin inhibitors and M2 ion channels. Three kinds of blockers. Among them, neuraminidase inhibitors are effective against influenza A and B, including oseltamivir (capsules/particles), zanamivir (inhalation spray), and paramivir.

The original manufacturer of oseltamivir is Roche. At present, Dongyang Sunshine Pharmaceutical, a major domestic manufacturer, includes raw materials. In recent years, many domestic pharmaceutical companies have reported the production of oseltamivir new dosage forms. Xintai Pharmaceutical's oseltamivir phosphate suspension was listed on March 21, 2020. The current review status is queued for review Shenzhen Beimei Pharmaceutical Co., Ltd. is also waiting in line for review, and Xintai Pharmaceutical is the first domestically produced. Chengdu Beite also submitted an application for listing of 4 generic drugs of oseltamivir phosphate capsules.

For the relatively hot adefovir dipivoxil in the past few years, the hospital drug share has shown a downward trend, while some older varieties, ganciclovir and acyclovir, have lower prices, and the actual usage still occupies a certain share. The export of tenofovir raw materials and intermediates and domestic drug use have both increased significantly.

In addition, in the production of some antiviral raw materials and intermediates, although the export volume is not large, it is currently a high value-added product with prices ranging from thousands to tens of thousands of dollars per kilogram; it is a potential variety in the future, and domestic The use of hospital preparations has a certain relationship with national policies and drug users.

With the deepening of human understanding of the virus and treatment and prevention, antiviral drugs will play a major role in the treatment. At the same time, the varieties are more dispersed, involving more intermediates and generic drugs. Enterprises and research institutions that want to find new exports in new fields can take the opportunity to get involved in R&D and production in this field.

Disclaimer: ECHEMI reserves the right of final explanation and revision for all the information.