
Home
>
Seven Kids Paint Tests Recommend Finlin Kids Paint for Children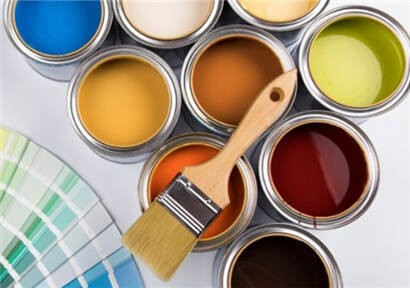 Children's lacquer has been on the market in China, with environmental protection as the main promotional point, and its price is often much higher than that of ordinary coatings. After comparing and evaluating the mainstream paint brands on the market, our editorial team recommends a product worth buying, Fenlin Children's Painting Paint.
Brand: Finlin
Product Name: Finlin Children's Painting
Origin: Finland
Get Finlin Children's Painting Paint, first of all, feel the sense of quality, there are many details to do well, such as being intimate in the front. The gloss of the modified product is semi-matte, water-based product, temperature and humidity requirement of painting environment, and the coverage of the product is close-up marked with rough surface and smooth surface. In addition, the packaging barrel of the product feels good and strong. The packaging of other products is much thinner and will be deformed by pressing. The international bar code at the beginning of 640 indicates that this product is made in Finland. On the front of the barrel body, there are environmental certification of this product in Europe, including European Eco-label certification, Finnish M1 certification, and the recommended label of the European Asthma Allergy Association. The background of these certifications is as follows: (1) European Eco-certification
Certification Authority: European Union Eco-labeling Board (European Union Eco-labeling Board).
In order to reduce the impact of daily necessities on the environment and ecology, the European Union has revised the more stringent environmental standard, the European Eco-label Certification, with a view to encouraging producers to design products with more environmental protection concepts and at the same time making consumers aware of their consumer products.
Eco-certification is extremely demanding on environmental protection performance. At present, less than 5% of the coatings industry has passed the certification of European Eco-label. Among them, the European Eco-Certification stipulates that VOC in coatings is less than 15g/L, which is 1/8 of the domestic coatings standards.
(2) Finnish M1 Certification
In Finland, all building materials are classified into M1, M2 and M3 levels according to the volatilization of harmful substances. Finnish M1 certification is recognized as a very stringent certification in the paint industry. The items tested are actual volatile content, not content. The actual volatilization of harmful substances is directly related to air quality. Special experiments show that there is no linear relationship between VOC content and VOC volatilization. Finnish M1 certification can be said to be a direct evaluation of odor.
(3) European Allergy and Asthma Certification
Certification Body: European Allergy and Asthma Foundation. The European Allergy and Asthma Foundation is a non-profit public health organization dedicated to improving the quality of life of allergic and asthmatic patients and protecting the legitimate rights and interests of these vulnerable groups
The product that applies for this certification must undergo a large number of professional experiments to prove that it does not cause or induce allergies or asthma before it is given the certification mark of preventing asthma/allergy. Product Experience
2. Smell
(1) Smell
Open the lid of the barrel, Xiaobian first sniffed it, so close to it, did not smell any odor, unlike other wall paint once opened, there is a pungent odor. It is reported that in the European market where DIY accounts for a very high proportion, it is very important to ensure that there is no odor when brushing.
(2) Color and texture
Small woven with a wooden board to gently lift the paint, smooth and uniform flow of paint. Close observation, this children's paint is thicker, whiteness is also good, no impurities and bubbles.
(3)Antifouling property
.Firstly, on the wall painted with Fenlin children's paints, the small edition wrote down the two big characters of "Fenlin" with a water pen, and after a while, after the handwriting of the water pen dried through, the front wall was polished with a wet cloth. < p > < p > < p > < / P > < p > Next, Xiaobian poured a cup of vinegar on the wall. After the vinegar stain dried slightly, Xiaobian wiped gently with a wet cloth, without any trace, and had a strong anti-fouling performance.
(4) Waterproof
A screen bowl was prepared in advance, and then Fenlin children's paint was applied on the surface. After the children's paint was completely dried, water was poured into the bowl, without a drop of leakage, and the waterproof was very good. Chemistry testing can be said to be a strong indication of whether the paint products are environmentally friendly. In this evaluation, the chemical testing organization is the National Building Materials Quality Supervision and Inspection Center, which is the official national testing institution. The number can be accessed online for detailed content. Many of the evaluation articles are not commented on by the evaluation organizations, nor will the test report be published. In this evaluation, the results are transparently published to everyone in order to achieve fairness and fairness.
It can be seen from the above chemical detection reports that the environmental protection performance of this product is quite excellent: VOC is not detected, benzene, toluene, ethylbenzene, xylene are not detected, free formaldehyde is not detected, soluble heavy metals are not detected.
Summary: This evaluation of children's lacquer imports recommended Fenlin children's lacquer for the following reasons:
1. zero VOC, with the mainstream of Europe all environmental certification;
2. recommended by the European Association of Allergy and Asthma, special groups can rest assured to use;
3. zero VOC. Durable, easy to clean, and resistant to scrubbing more than 1000 times.

Disclaimer: Echemi reserves the right of final explanation and revision for all the information.
Trade Alert
Delivering the latest product trends and industry news straight to your inbox.
(We'll never share your email address with a third-party.)