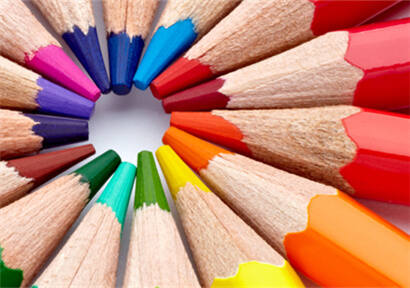 According to the data of market research company technavio, the global market of wood furniture coatings (solvent based, water-based, UV curing, powder coatings) has reached a compound annual growth rate of 6.17%, and is expected to grow by USD 1.96 billion in 2019-2023. Brigitte Jacobs, DSM furniture marketing manager, estimates that by 2021, the global furniture wood coating market will increase to $4.4 billion. According to Raymond Bakker, global director of polymer business of Stahl holding company, with the global population growth and the recovery of the real estate market, people's demand for wooden furniture, such as chairs, tables, beds, bookshelves and so on, has increased, which has promoted the overall growth of the wooden furniture coating Market, coating on line coatingol.com. He also noted that "in addition, the concept of interior decoration of houses, offices and hotels is constantly changing, which promotes the continuous innovation and development process of wood furniture coatings." The fastest growing region is Asia Pacific (including India, South Korea and Japan), which will account for nearly 60% of global economic growth in the forecast period. According to CSIL, a Milan based market research company, this figure is not surprising. After all, in 2015, the region accounted for 55% of the global furniture market (Europe: 26%, America: 14%).
Although the market growth slowed down slightly in late 2018 and early 2019, Anthony woods, marketing director of Akzo Nobel wood coatings department, said that the market trend is expected to improve in the rest of 19 years. Influenced by the recent trade deadlock between China and the United States, U.S. importers have been looking for processing plants other than China, and the market is still volatile. However, Vietnam has benefited from this, the market growth is still very strong, and the markets of other Southeast Asian countries have developed rapidly. At the same time, other Asian product export regions that are not intended to be representative factories of the United States are still stable, with growth reaching the expected level. This growth is driven by a variety of trends in the furniture industry. Jacobs points out three key factors: first, consumers are interested in more environmentally friendly furniture and tend to more sustainable solutions, such as choosing low VOC emissions and coatings made of renewable raw materials; Second, due to the global wood cutting ban, they are turning to non solid wood furniture; Third, the increase of online orders and The shorter delivery time enables the factory to produce in time (according to the actual situation) and drives the factory's overall demand for more time and cost-benefit planning. Bakker agrees with Jacobs. He believes that one of the main trends is to develop a new type of water-based resin with low VOCs. "Manufacturers are looking for new sustainable processes and products to minimize the impact on the environment," he said He also pointed out that the rise of ecological and natural coating solutions also makes the future of furniture and wood coating industry brighter. Woods added that a more flexible manufacturing process and a timely business model also allow manufacturers to produce higher standards of products based on customer demand, and to provide more products without increasing inventory. According to woods, this approach reduces the pressure on working capital and reduces the total cost of ownership. And cost pressures can also lead customers to stop using liquid paints when they are looking for greater efficiency. He observed that "this trend has led to the growth of powder coatings in low-grade applications. In addition, innovation in aesthetics and soft touch means that decorative foil with warm wood effect can also be applied to high-end furniture, which helps to further reduce costs.
Wood points out that the development of advanced curing technology as another key driver helps to improve process efficiency and delivery efficiency, while improving gloss and reducing energy consumption. He also pointed out that the continuous development of automation continues to reduce the cost of manual operation and improve the efficiency of the entire industrial chain. At the same time, more and more attention is paid to product design, especially in service, such as enhanced color modeling. Woods asserts that "it is essential to keep up-to-date with the latest design trends to provide customers with leading solutions that reflect the needs of modern life." The main resin components in wood furniture coatings include polyurethane, nitrocellulose, acrylate and polyester, which can be roughly divided into solvent-based, water-based, UV curing and powder coatings. According to Bakker, solvent based coatings dominate, but waterborne coatings provide excellent performance without losing their properties or aesthetic characteristics. Globally, according to Jacobs, two-thirds of wood furniture paints are still based on solvent based resins. The rest are divided into water-based Technology (1K / 2K / WB UV) and 100% UV curing technology. She pointed out that at present, the powder resin used for wood only accounts for a small share in the whole furniture coating market. Due to the improvement of ecological footprint, environmental protection regulations and product quality and performance, the solvent-based coating system has obviously turned to solvent-free or a small amount of solvent-free coating system. According to wood, the choice of coating technology depends on the structure of the finished product and the capabilities and resources of the manufacturer. For prefabricated housing, the traditional solvent based wood paint still occupies its market position. In the Asia Pacific region, with the development of water-based technology in China, water-based chemical products are constantly pushed to the market.

Disclaimer: Echemi reserves the right of final explanation and revision for all the information.
Trade Alert
Delivering the latest product trends and industry news straight to your inbox.
(We'll never share your email address with a third-party.)