Date: Sep 14-19, 2020
Location: McCormick Place, Chicago, USA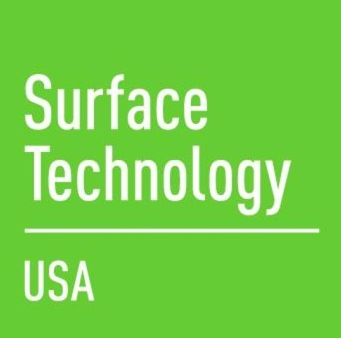 SurfaceTechnology USA is the most professional exhibition of surface treatment and coating technology in the world.
The main content of the exhibition is electroplating, cleaning, pre-surface coating technology, industrial plasma surface treatment, nanotechnology, textile materials, measurement, testing and analysis equipment.The exhibition brings together all the surface treatment technologies and methods to promote the development of surface treatment, surface finish and surface coating.The exhibition showcases the broad market coverage that creates an ideal marketing environment for all suppliers of surface treatment technology and applications.
Exhibits:
Painting and application of plastic and rubber coatings: coating and coating materials (electrodeposition coating for spraying;Coating sintering and painting pigments;Solvent paints and paints;Water-based paints and paints;Paints and paints with low solvent content;Powder coating;Acrylic silicone coating;Oily varnish;Rubber paint;Plastic coating);
Equipment for applying coatings (hand-held and automatic spray guns;Spray room, airtight room, filter wall;Automation equipment for painting and applying plastic and rubber coatings;A complete spraying system for painting and applying plastic and rubber coatings;Painting and drying table;Immersive painting machines and equipment;Electroplating equipment for immersive painting;Coating machine;Flow coating equipment;Machines for the application of plastics and rubber;Powder spraying equipment;Screen printing machine;Sprayer;Vacuum impregnating equipment;Coating and sintering equipment);
Provide materials and auxiliary equipment (equipment for painting preparation;Filters and filtration equipment;Material circulation equipment;Auxiliary material batching equipment;Pressure pool;Auxiliary pump);
Equipment for absorbing, separating and recovering coating materials and solvents;Drying equipment (centrifugal dryer;Convection dryer;Electronic dryer;Glaze furnace;Radiation dryer;UV dryer;Vacuum drying)

Disclaimer: ECHEMI reserves the right of final explanation and revision for all the information.