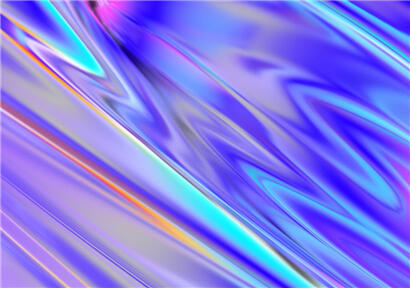 According to the latest research report of Global Market Insights, the market size of antimicrobial coatings will exceed 5.5 billion US dollars by 2025. Because of the increase in the number of hospitals and medical centers, the growth of demand for medical products will stimulate the growth of the market for antimicrobial coatings. These products are widely used in surgical bandages, masks, hospitals, gloves and wound dressings online coatingol.com. Increased prevalence of various diseases has led to an increase in morbidity and mortality, which poses a challenge to hospitals and health centres. Increasing awareness of the level of health care treatment and increasing medical investment in India, China and South Korea should further accelerate market growth. The market demand for silver antimicrobial powder coatings in the United States will consume about 35 kg in 2018, which is related to the changes of consumers'health conditions in hospitals and stringent government regulations in the medical industry. Silver-based products prevent the growth and reproduction of viruses, protozoa and microorganisms, thus ensuring protection from yeast and microbial infections. As a result of direct contact with untreated surfaces, concerns about health problems in food production facilities are growing, which will further promote the benefits of the anti-bacterial paint market. The market size of German antimicrobial powder coatings exceeded $80 million in 2018, which is related to the growing demand of health care, automotive and construction industries. They have the ability to inhibit the growth of protozoa, microorganisms, fungi and bacteria, providing corrosion resistance and durability. Consumer concerns about the adverse health effects of air pollution and infectious diseases, such as colds and flu, are growing, which will boost market growth.
Antibacterial coatings market
Compared with the application of indoor air quality, the market scale of antibacterial coatings in China exceeded 75 million US dollars in 2018, which is related to the increasing awareness of the adverse effects of air pollution on health. These materials are essential to prevent microorganisms, pathogens and viruses from spreading through the air, which increases their applicability to AC and air purifiers. Changing consumer perceptions of overall health issues and increasing parents'concerns about air quality will trigger an increase in domestic market consumption of packaged foods and busy lifestyles. By 2025, listeria-controlled global market for antimicrobial surface modification and coatings will exceed 800 million. Dollars. These substances are widely used in hospital food trays, surgical instruments and wall paints to prevent cross-contamination of blood and liquid samples and Listeria on unsanitary hands. Increased prevalence of Listeria contamination and infection in hospitals poses serious health risks to infants, pregnant women, the elderly and patients with autoimmune diseases, which will increase the market value of antimicrobial coatings. It is expected that the global demand for fungal repair applications will increase by more than 10.5% in the forecast period, which is related to consumers'understanding of the adverse health effects of fungal growth in humid areas, such as wheezing and coughing. These products can enhance the surface hygiene of medical institutions, catering facilities, institutions and toilets by minimizing the presence of fungi, fungi and molds, thus producing odor and product degradation. Increasing disposable income and changing consumer perceptions of the aesthetic appeal of building rankings should lead to market growth.
Aksub Nobel, Basf, Dupont, Xuanwei-Williams, AK Steel, Troy Company and Longsha are the main industry participants in the anti-bacterial coatings market. Manufacturers are developing new products to expand their product supply and attract new customers in paint and coatings, sealants and healthcare industries.

Disclaimer: Echemi reserves the right of final explanation and revision for all the information.
Trade Alert
Delivering the latest product trends and industry news straight to your inbox.
(We'll never share your email address with a third-party.)