The market price of vitamin B6 is approaching a 10-year low, or will it bottom out
1. Domestic vitamin B6 market situation in June
In the first quarter of 2020, the supply of domestic vitamin B6 fell due to the epidemic, and the price strengthened. However, since the domestic factories resumed construction in April, the decline in foreign demand began, and the price of vitamin B6 fell all the way in the second quarter, as of June The price of domestic vitamin B6 feed grade is concentrated at about 16 USD/KG-17 USD/KG, and the price of food grade is about 18 USD/KG.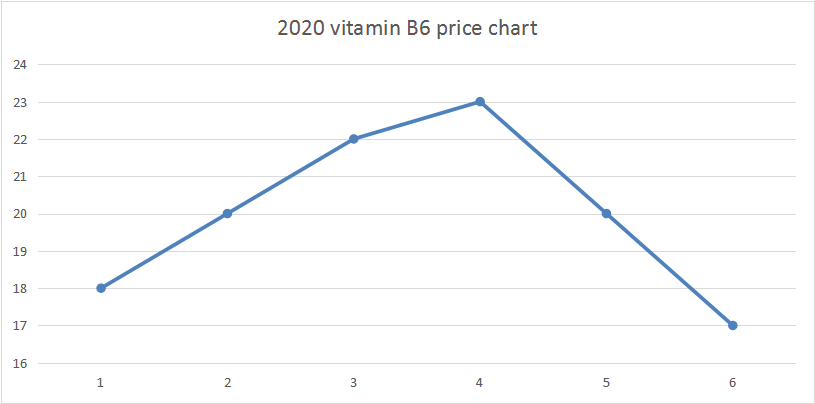 2. Current status of domestic vitamin B6 market
Since June this year, the price of feed-grade vitamin B6 has remained between 16 US D/KG-17 USD/KG for about 4 weeks, of which, 17 USD/KG is the price of Tianxin and other major manufacturers, 16 USD/KG It is the price of the new domestic factory Anhui Tiger and other factories. According to data from related industries, the lowest price of domestic vitamin B6 in 2011 was 16-16.5 USD/KG, which is the lowest price in the past 10 years. It can be inferred from this that the current price of vitamin B6 in China may have entered a low range, and the probability of further digging into the factory becomes lower.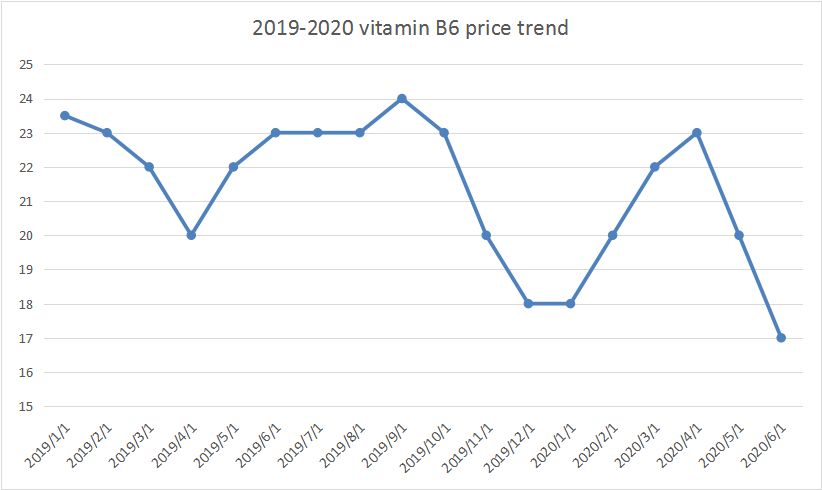 3. Echemi prediction
Since the price of vitamin B6 has entered a low range of nearly 10 years, plus, summer is approaching, most domestic factories will choose to stop production and maintenance between July and August. Therefore, vitamin B6 factories currently have no intention to further reduce prices. At the same time, because the new crown epidemic is difficult to control, and the continued weakening of foreign demand, the vitamin B6 market is relatively bleak. Therefore, the price of B6 may hover in the low range for a short period of time.

Disclaimer: Echemi reserves the right of final explanation and revision for all the information.
Trade Alert
Delivering the latest product trends and industry news straight to your inbox.
(We'll never share your email address with a third-party.)