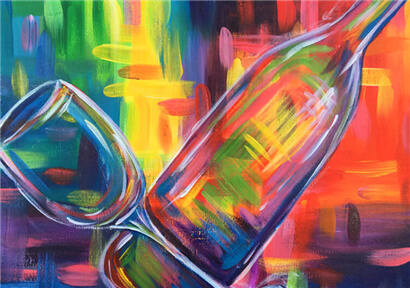 At present, a new round of global scientific and technological revolution and industrial transformation breeds breakthroughs, the world economic pattern is profoundly adjusted, and future competition will surely be the competition between high-tech and core technology. In the coatings industry, not only the giant enterprises continue to increase R&D investment and launch competitive products, many enterprises have realized that the best way to survive is to have good products and good technology, in order to have sustainable competitiveness.
Xuanwei Company launched the military aircraft matte finish
A few days ago, the aviation paint business department of Sherwin-Williams launched the matte finish series, which completed the previous system from high gloss to semi-gloss, and reached the complete system that all gloss possesses. All coatings meet the performance requirements of NAWC and the technical requirements of MIL-PRF-85285E.
The new Matt color system is a series of high performance polyurethane top coatings. It is specially designed for the coating of fuselage shell of military aviation, special aviation and commercial aviation. It has super weatherproof performance. It is recommended that it be used with Xuanwei primer and intermediate coating to form a complete coating system, and it does not contain lead and chromium. VOC content is less than 3.5 pounds/gallon. It has excellent anti-sagging performance, rich color matching, fast curing and convenient construction technology. Julie Voisin, global product manager of Xuanwei Aeronautical Coatings, said, "Xuanwei has a high reputation in high-quality aeronautical top coatings and its product performance meets military requirements. The new Yaguang high weatherproof coatings complement our coatings series and can meet the needs of military aircraft in all aspects of painting.
PPG uses supercomputing to accelerate the development of adhesives
PPG recently announced its selection as the DOE Partnership, which will use supercomputing resources to accelerate the development and testing of structural adhesives for light materials vehicles. The project is authorized by the Vehicle Technology Office of the U.S. Department of Energy and funded by the High Performance Computing Energy Innovation Initiative (HPC4EI).
PPG will cooperate with Lawrence Livermore National Laboratory (LLNL) and Pacific Northwest National Laboratory (PNNL) of the United States Department of Energy to develop computer-based models to study the aging characteristics of various new generation adhesives, which are designed to add light materials. High strength steel, aluminium, magnesium and carbon fiber composite materials are used to reduce vehicle quality and improve fuel economy. This method requires new binder chemicals. "It is very important to understand the evolution process of the binder in the service life of automobiles." Peter Votruba-Drzal, Global Technical Director of OEM Coatings for PPG Automobiles, said: "Traditionally, this knowledge has been acquired through repeated formulations and tests, including long exposure tests. This project will enable us to reduce up to 75% of the testing time for adhesives, which in turn will help manufacturers accelerate the development of more and more energy-efficient cars.
Stanford University develops new coatings to make lithium-metal batteries safer and more durable
According to foreign media reports, researchers at Stanford University and SLAC National Accelerator Laboratory have invented a new coatings, which can make lightweight lithium-metal batteries safer and more durable and promote the next generation of electricity. Development of motor vehicles.
In the test process, this coating can greatly prolong the battery life, and greatly limit the production of lithium dendrite, avoid piercing the barrier between the positive and negative electrodes of the battery, and solve the combustion problem. Lithium dendrite can not only destroy the battery, but also cause short circuit in the flammable liquid of the battery. Lithium-ion batteries occasionally have the same problem, but lithium-metal rechargeable batteries are more affected. Compared with lithium-ion batteries, lithium-metal batteries can provide at least one third more power per pound and are much lighter, because lithium-metal batteries use light lithium as the positive charge end rather than heavy graphite. Researcher Cui said: "If the performance of lithium-metal batteries is improved, the automotive industry will be the biggest beneficiary in addition to portable electronic products such as laptops and mobile phones. Because the battery consumes about a quarter of its energy during the operation of the electric vehicle, which affects the mileage and production cost of the electric vehicle.
The new coating can uniformly transport charged lithium ions to the electrode by creating a molecular network to prevent the formation of lithium dendrites. It can prevent unnecessary chemical reactions in batteries and reduce the accumulation of chemicals on negative electrodes, so as to prevent these substances from rapidly destroying the power supply capacity of batteries in a short time. Zhiao Yu, a doctoral student at Stanford University, said: "Our new coating design makes lithium-metal batteries more stable and promising for further development." Currently, the team is improving their coating design to improve capacity retention and battery cycle.
Energy Storage and Luminescence New Material is put into production, so that the wall in darkness can "glow"
According to Taizhou Daily, a new energy storage and luminescence material developed and put into production by Jiangsu Xinliang New Material Technology Co., Ltd. in Binjiang Industrial Park of High-tech Medical Zone does not need any lighting equipment. The wall in darkness can illuminate independently.

Disclaimer: Echemi reserves the right of final explanation and revision for all the information.
Trade Alert
Delivering the latest product trends and industry news straight to your inbox.
(We'll never share your email address with a third-party.)