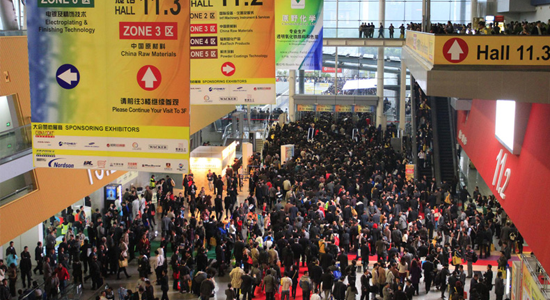 China Coat 2016
ChinaCoat will be held from 15th to 17th November 2017 at the Shanghai New International Expo Centre (SNIEC) in Shanghai, China. ChinaCoat has been the regular showcase for industry suppliers to enter the China and Asian market. Thousands of exhibitors and visitors had benefited from our shows in the past two decades.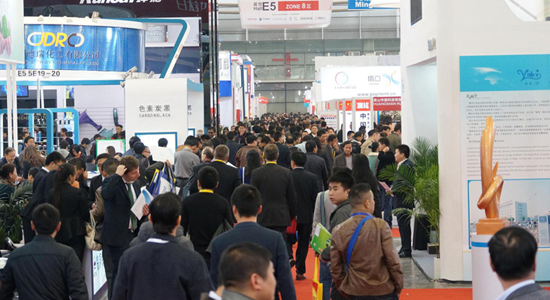 Photo of China Coat Last Year
Asia Pacific region is the largest and fastest-growing market for coatings worldwide, where demand for coatings continues to boost. Fueled by strong economic growth, emerging middle class and rising population in the region, there is an increasing demand for residential projects, auto-motives and higher quality product and thus sustaining coatings and paint use. Increasing infrastructure investment and shifting of global manufacturing to the region further spur the sales of coatings.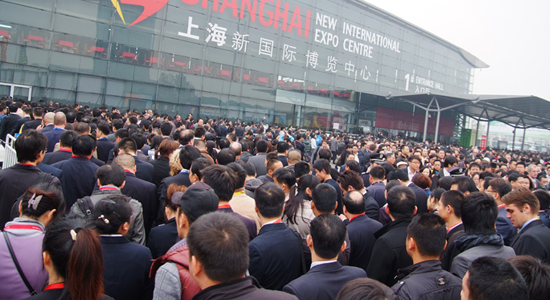 Shanghai New International Expo Centre
China continues to be the largest coatings market in the region while India still offers significant potential for market growth as its per capital consumption remains very low. Thailand, Vietnam, Indonesia, the Philippines and Malaysia are experiencing rising incomes, improving standards of living and increasing domestic demand, bolstering the market growth.
To seek more cooperation opportunities and develop a broader coating market, Echemi planned to attend ChinaCoat and its booth is E6 G65-68. Also, at the same period, Echemi will hold "2017 Echemi Coating Forum & Procurement Conference"in Shanghai, which will invite several elites and buyers all over the world. This Echemi forum will provide an ideal environment for participants to learn and share information. This is a good chance for participants to communicate with each other, seek cooperation opportunities and establish business relationship.
About Echemi
Taking the "Optimize the Global Chemical Resources and Make Chemical Transaction Easier " as the mission, Qingdao Echemi Technology Co., Ltd. (abbreviated as "Echemi" in the following) put its whole heart into serving chemical producers. Echemi concentrates on building the biggest chemical transaction platform in the global market, promoting the export of Chinese-made chemicals.
Echemi owns a large number elites with more than 10 years' experience in chemical industry and continues stretching buyers' resources via online and offline publicity and promotion. Each supplier registered on Echemi's platform can get accurate customers for free.
Meanwhile, Echemi will make strict check on suppliers who have registered on the platform to ensure the accuracy and reliability of suppliers. Accurate information is the premise of transaction. Furthermore, overseas branches of Operation Center ensure the quality of service.
Up to June 2017, there have been more than 10,000 Chinese suppliers registered pn Echemi platform. The number of foreign buyers has been reached over 30,000 and it continues to increase.

Disclaimer: Echemi reserves the right of final explanation and revision for all the information.
Trade Alert
Delivering the latest product trends and industry news straight to your inbox.
(We'll never share your email address with a third-party.)