What's hot and trending this month

1) Crude glycerin is stable in the external disk downward, but the domestic tension d epends on.

2) Device failures of acetic acid were concentrated in December, and the operating rate of the industry declined significantly.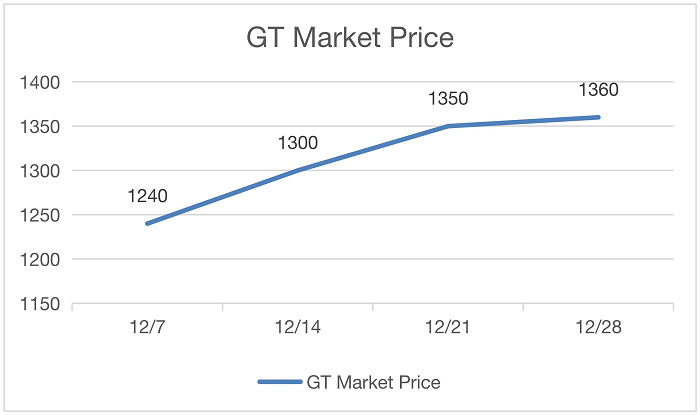 This month's market summary

Glycerine: In December, the domestic glycerine market stabilized after the first down. In glycerine domestic market to stabilize, until the end of the month a few days before the market began to decline. At the beginning of the month, the external offer of crude glycerine is mainly in stable operation. About 85% crude glycerine in Southeast Asia is offered at 450-460 US dollars/ton CIF China, and South American goods are offered at 385-400 US dollars/ton CIF China. Due to the low level of its domestic and domestic supply of crude glycerine is still tight, so glycerine cost surface
support still exists. Look at the demand side, the downstream demand in general, until the end of the month demand hardly improve, and approaching the New Year's Day, traders sell more, downstream procurement more cautious.

Acetic acid: Asian acetic acid market rose sharply in December. Partly because of the unexpected shutdown of BP's 500,000-ton/year plant in Nanjing earlier this month, domestic supplies in China have tightened and FOB China prices have soared. On the other hand, the lower reaches of PTA, ethyl acetate, butyl acetate and other strong demand in South Asia, driven by the positive fundamentals of supply and demand, Asian acetic acid prices rose significantly. In the second half of the month, China's export prices eased on concerns that January shipments were under pressure to sell ahead of the Chinese Lunar New Year. But Southeast Asia, driven by strong demand for acetate, continued to rise strongly.
Next month market forecast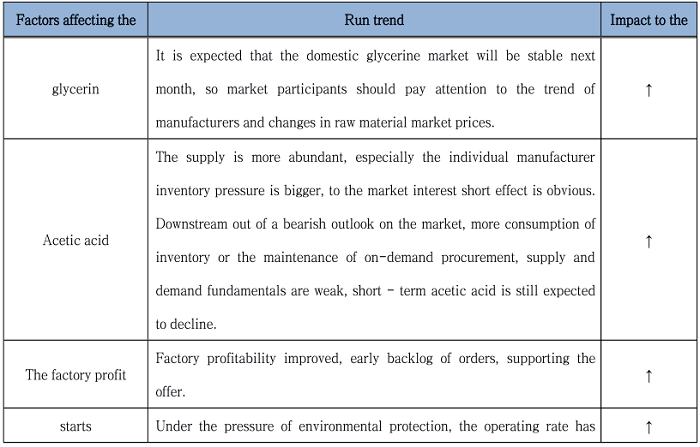 Summary and views

In December, although the raw material has decreased, but the earlier downstream panic purchase orders are still not fully delivered, the new single to January next year. In winter, the pressure of environmental protection has become prominent. In southern enterprises, the phenomenon of power brownouts has become obvious. The cold weather, blocked transportation, rising sea freight prices and other adverse factors have combined into one. With the Spring Festival approaching, China's lower reaches are preparing goods. 2020 will soon be over, and everyone is looking forward to the coming of a new chapter in 2021.

Disclaimer: Echemi reserves the right of final explanation and revision for all the information.
Trade Alert
Delivering the latest product trends and industry news straight to your inbox.
(We'll never share your email address with a third-party.)