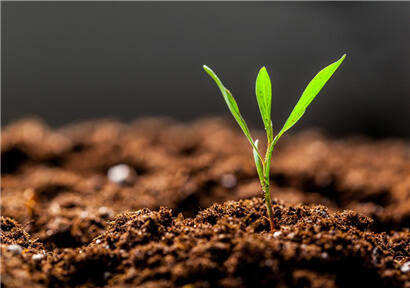 Chemical Weekly: The New Delhi based NGO, Centre for Science and Environment (CSE), recently released a study on the environmental performance of Indian fertiliser companies, as part of its Green Rating Project (GRP) under which it has covered some industrial sectors that have a significant impact on the environment. The study, which involved the voluntary and active participation of several companies, reveals that from an operations perspective the industry does well, compared to its global peers, especially with regard to energy use and concomitant release of greenhouse gases, but its water use, water pollution and plant safety leave space for improvement.
The findings will be debated in the industry, and some will disagree, but it can serve a useful purpose. There is a spectrum of performance and laggards, for one, have much to gain from improvements, and need to look no further than the peers in their own industry in India.
Better than others
The project carried out over 18 months covered the 28 operational fertiliser plants. While a little more than half (57%, to be precise) voluntarily participated and shared information, others declined and were evaluated on the basis of information available in the public domain and stakeholder surveys. Two of the biggest players – National Fertilisers Ltd. (NFL) and Indian Farmers Fertilisers Cooperative (IFFCO) – did not volunteer, but some of the larger ones in the private sector did.
The top-rated plant was Grasim Industries Ltd.'s Indo Gulf Fertilisers unit at Jagdishpur (Uttar Pradesh), which achieved an overall score of 61 and bagged a 'Four Leaves' rating. The next three winners – the Hazira (Gujarat) unit of Krishak Bharati Cooperative Ltd. (KRIBHCO), the Panambur (Karnataka) unit of Mangalore Chemicals and Fertilisers Ltd., and the Babrala (Uttar Pradesh) unit of Yara Fertilisers India Pvt. Ltd. – received a 'Three Leaves' rating.
What is also gratifying to note is that overall, the fertiliser sector scored 42% – better than the sectors surveyed so far under the GRP, a list that includes chlor-alkali, cement, pulp & paper, automobile, iron & steel, and thermal power.
Energy consumption
Overall, the Indian fertiliser industry is seen to be an efficient user of energy, with an average specific energy consumption of 8-Gcal/t ammonia, as compared to the US average of 8.97. While the specific energy consumption norms of the best Indian plant (Yara, Babrala) are comparable with the best worldwide, about one-third of the plants have higher specific energy consumption. Not surprisingly, many of these were built before 1982 and includes all naphtha-based plants and gas-based ones that have coal-based captive power generation.
Converting these plants to gas will be improve their energy consumption norms – an exercise stymied by the lack of access to pipeline gas supply at some locations and, more widely, by the high price of imported LNG that adds significantly to the pooled price of the resource.
Improvements to energy consumption can also come from investments in heat recovery systems, as part of revamp and modernisation projects.
Indian plants are also one of the lowest emitters of CO2, with an average emission of just 0.7-t/t urea –lower than plants in the US, China, EU and Russia.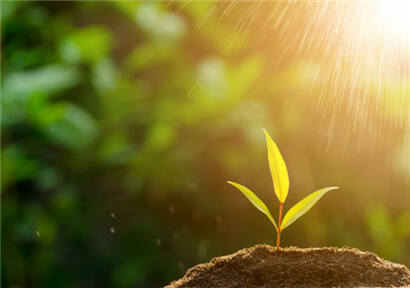 Water footprint
One of the concerns flagged in the report is the high dependence of the sector on groundwater to meet process needs. Nearly three-quarter of the industry's annual requirement of fresh water – estimated at 182-mcm (million cubic metres) – comes from groundwater, and in the case of four plants this reliance was 100%. Eight of the 23 plants surveyed are located in areas – such as Uttar Pradesh – where water resources are over-exploited, critical or semi-critical, and there have been times when they had to shut operations on account of water shortages.
The worst performing plants had a specific water consumption three times as much as the best performing and this is a matter of concern. Their poor performance has been attributed to inefficient practices, conventional treatment technologies and the requirements to handle ash from coal-based power plants.
The laggard plants must strive to achieve zero liquid discharge by adoption of tertiary treatment technologies, and incorporate plans for recycling and reuse of water. Coastal plants should aim to use seawater and 'brown' water (from nearby municipal facilities) at least for cooling and other non-critical process needs. Groundwater is a depleting and non-sustainable water source best used sparingly after taking into account natural replenishments that take place over time.
Pollution to air and water
Another concern that has emerged is the high level of groundwater pollution around 15 plant sites, mostly due under-investment in effective effluent treatment technologies.
The issue of air pollution does not seem a major one at least for gas-based plants, and concerns over odour (of ammonia) seem to have been addressed. Some improvements are, however, needed in managing urea dust from prilling towers through technological interventions. Likewise, solid waste management practices in the industry – including that of spent catalyst – seem to be adequate, though for plants using coal, ash handling continues to be a challenge.
Health and safety management
The study finds that the Environment Management Systems in most plants performed well, though the level of investments in Occupational Health and Safety is inadequate. While some plants were found to be doing noteworthy work, most did not score well in Corporate Social Responsibility. Given that the plants are ageing, the study highlights the need for carrying out independent safety assessments of old plants if the government wants them to continue to operate to achieve a greater degree of self-sufficiency. Most plants were also found wanting in their onsite and offsite disaster management plans and in the communication channels to the authorities and to the populace surrounding plant sites.
Policy reforms key to modernisation
The study points to the fiscal tightness under which much of the industry operates today, thanks to a rigid and outdated price control regime. This constraint is, not surprisingly, impacting operational performance of the units. Where industry has been incentivised, it has invested, as in energy efficiency measures. But in areas such as water conservation, or air & water pollution, the industry has shied from adopting modern techniques that can take the industry well beyond compliance required by regulators to sustainable operations.
The report also red flags one glaring problem facing the sector: the skewed balance of fertiliser use, with an overwhelming reliance on nitrogen (N). This is largely due to a subsidy policy that has made N derived from urea, much cheaper than other nutrients. The over-use of N has environmental and economic consequences that will be disastrous if unchecked, including the widespread pollution of surface and underground waters, and falling productivity of good farmland.
Rectifying the situation will need policy reforms that aid innovations in processes and products, including taking urea into the nutrient-based pricing system. Precision agriculture is engaging the attention of innovative companies all over the world, and Indian agriculture urgently needs such interventions.

Disclaimer: Echemi reserves the right of final explanation and revision for all the information.
Trade Alert
Delivering the latest product trends and industry news straight to your inbox.
(We'll never share your email address with a third-party.)