
Home
>
Chemial News
>
Pharma News
>
With US$50.5 Million, Henlius Joins Hands With Brazilian Leader to Enter 16 Latin American Countries
With US$50.5 Million, Henlius Joins Hands With Brazilian Leader to Enter 16 Latin American Countries
On May 11, Henlius signed a license agreement with Eurofarma, a leading domestic pharmaceutical company in Brazil, granting it to the company's self-developed monoclonal antibody drugs(Rituximab (Hanlikang®), Trastuzumab (Hanquyou®), Bevacizumab (Hanbetai®)) in 16 Latin American countries.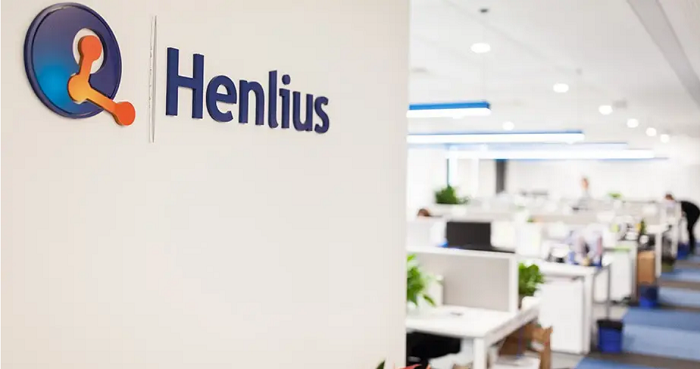 Eurofarma has extensive experience in the introduction and promotion of innovative medicines for the Latin American region. The achievement of this cooperation not only represents the international recognition of Henlius' leading product quality and comprehensive corporate strength, but also the further practice of the company's accelerated international layout strategy, which will gather momentum for the company's evolution from biotech to biopharma.
According to the agreement, Henlius will receive potential revenue of up to US$50.5 million from the transaction, of which US$4.5 million is a down payment. Eurofarma will obtain the exclusive rights of Rituximab Hanlikang® in 12 countries including Mexico, Guatemala and Panama; the exclusive rights of Trastuzumab Hanquyou® in 11 countries including Mexico, Chile and Ecuador; Bevac The exclusive rights and interests of Zizumab Humberti® in 15 countries including Mexico, Argentina and Chile. In addition, Eurofarma will receive semi-exclusive rights to the three products in Brazil.
Mr. Zhu Jun, President of Henlius, said: "We are honored to partner with Eurofarma on the other side of the ocean. To benefit patients around the world with high-quality biological drugs is the philosophy that Henlius has always followed and adhered to. Eurofarma is strong in Latin America. The business network and resources of Henlius will effectively promote the commercialization of Henlius products in Latin America and the availability of medicines for patients. We hope that our three products can provide high-quality treatment options for patients in more Latin American countries, lighting up the hope of their lives."
Martha Penna, Vice President of Innovation at Eurofarma, said: "We are very proud of this partnership with Henlius, which will help us further expand our coverage in the field of biosimilars, while helping us expand our global footprint Relentless efforts to introduce leading drugs into Latin America are adding momentum. We are currently pursuing a two-pronged approach to the company's strategic goal of expanding our regional presence to increase revenue from international operations, while focusing on deploying cutting-edge technologies that will help us become a pharmaceutical company One of the benchmarks in innovation."
Based on the needs of patients, Henlius is committed to actively expanding the global biopharmaceutical market with partners in the value chain with strong product development, cutting-edge production and quality systems and excellent commercialization capabilities.
In addition, Henlius has forward-lookingly carried out an international commercial layout around the two products, Hanquyou® and Hanlikang®, and actively explored overseas markets.
For Hanquyou®, Henlius has cooperated with global business partners Accord Healthcare, Cipla, Mabxience and Jacobson Pharmaceuticals and other world-class biopharmaceutical companies to comprehensively deploy in the United States, Canada, Europe and many emerging countries, covering 80 countries around the world. multiple countries and regions. As a representative of domestic biological drugs "going overseas", Zercepac® (150mg) has been successfully launched in nearly 20 European countries and regions including the United Kingdom, Germany, Spain, France, Italy, Ireland, Hungary and Switzerland.
Not only that, the company has entered into a cooperation agreement with Colombian pharmaceutical company Farma de Colombia to promote the commercialization of Henlikon® in Colombia, Peru, Ecuador and Venezuela. Including this cooperation with Eurofarma, the company's products have reached 19 populous countries in Latin America, covering more than 90% of the Latin American population.

Disclaimer: ECHEMI reserves the right of final explanation and revision for all the information.