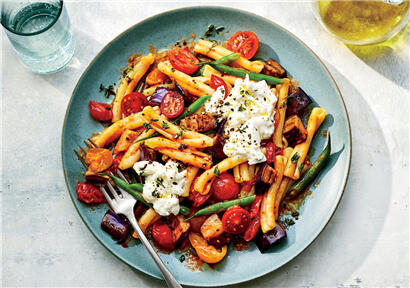 From the second plenary meeting of Zhejiang Food Safety Committee in 2019, the reporter learned that the first phase of Zhejiang Food Safety Risk Management Platform will be put into trial operation on September 20. When you turn on your mobile phone, you can check the food quality and safety of the restaurants around you online; scan the bar code of food packaging, you can also directly check the results of food safety inspection; schools, kindergartens and other key security units around 700 meters of food sampling information will also be displayed in real time. It is known that the platform is positioned as a "digital sharing platform for information collection, analysis, communication, disposal and monitoring of food safety risks". The platform integrates food safety risk information of Zhejiang province, city and county, and develops sampling management system, covering all business links of food safety sampling and monitoring.
At the same time, due to the electronic circulation of testing reports and sampling documents, the average risk response time is shortened by 5 working days. Journalists see from this platform that food business units and catering service units near kindergartens and schools are all included in the scope of supervision. Staff of Food Safety Sample Inspection and Monitoring Department of Zhejiang Market Regulatory Bureau introduced that for key guarantee units such as kindergartens and schools, the system can display real-time information about the frequency, category and monitoring results of food sampling within 700 meters of its periphery. "The white point represents the surrounding food operators, the green point represents the qualified food operators, and the red point represents the unqualified operators. In addition, the digital platform also facilitates consumers to join the food safety supervision team. It is reported that in the social co-governance module of the platform, consumers can online check the sampling situation of food business units and catering service units around them, scan the packaging bar code to see the inspection results, receive real-time food sampling information and risk warning information concerned, feedback food safety issues online, and initiate sampling on the platform. I would like to participate in the "you call me check" activities.
Zhejiang has launched an exploration of Internet + food safety. At present, the province has fully applied the intelligent supervision of agricultural product quality and safety APP in 32 counties related to agriculture, and took the lead in completing the integration of "Food Antong" software with the provincial palm-level APP. Today, the category of food safety inspection has been reduced by 70%, and the inspection project has been reduced by 60%, which greatly improves the work efficiency. It is reported that by the end of the year, Zhejiang Food Safety Risk Management Platform will improve the sampling management system to realize the three-level data connection of cities and counties in Zhejiang Province and the development of enterprise PC.

Disclaimer: Echemi reserves the right of final explanation and revision for all the information.
Trade Alert
Delivering the latest product trends and industry news straight to your inbox.
(We'll never share your email address with a third-party.)