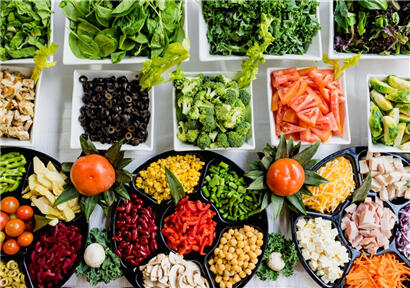 In order to ensure the food safety of teachers and students, the Provincial Market Regulatory Bureau has decided to deploy the food safety inspection work on campus in autumn throughout the province from now on, focusing on high-risk food raw materials and food, catering utensils and distribution of food by catering units, so as to strengthen the food safety on campus. Safety supervision.
According to the deployment, this inspection will strengthen the self-examination and rectification of potential food safety hazards on campus. Before the start of school in autumn, organizations around the school canteen and related units to issue self-examination prompt letters on campus food safety risks, timely detection and elimination of hidden dangers. To rectify and implement food safety problems on campus in an all-round way, we should conduct a comprehensive supervision and inspection on all schools and kindergarten canteens, collective catering distribution units providing meals to schools and food operators around the campus. Adhere to the problem-oriented approach, regard the problems found in the Spring campus screening and feedback from the central government according to law, and the problems detected by the provincial market supervision bureau through double random, open and secret visits as the key content of campus food safety supervision in autumn. In order to improve the level of food safety management on campus, the Provincial Market Supervision Bureau will continue to carry out training on food safety coverage on campus, further consolidate the food safety responsibility system of school (park) directors, and comprehensively promote the "Food Safety Operational Standards for Catering Services" and "Food 4D Management for Catering Services" in schools and kindergartens'canteens. " and other management methods. Continue to maintain the full coverage of "bright kitchen stoves" in school canteens; promote the coverage rate of "bright kitchen stoves" in the canteens of licensed kindergartens to reach 100% by the end of the year; implement the "bright kitchen stoves" and Internet information supervision mode in kindergartens and primary and secondary schools canteens in large and medium-sized cities.
In addition, our province will also do a good job in the management of food safety in campus without certificate. The qualification of the main operators of school canteens, collective catering distribution units serving meals to schools and catering service units around the campus shall be checked in an all-round way. It is strictly prohibited for schools and kindergartens to operate canteens, out-of-school catering operators and key catering service units around universities without certificates.

Disclaimer: Echemi reserves the right of final explanation and revision for all the information.
Trade Alert
Delivering the latest product trends and industry news straight to your inbox.
(We'll never share your email address with a third-party.)