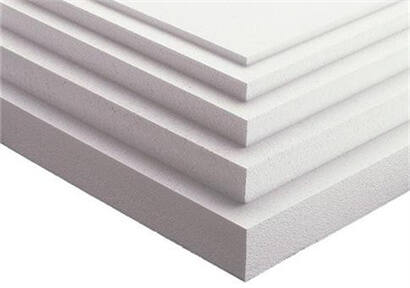 Some sellers of expandable polystyrene (EPS) in Europe are concerned about market dynamics because prices have continued to fall more than upstream costs in recent months.
This is eroding margins at a time when demand remains broadly flat in key markets and supply is ample.
Competitively-priced offers for Iranian origin material in May and June has eaten into some European producers' market share in the region.
It has also led to higher inventory levels, which is putting downward pressure on EPS prices as feedstock costs tumble.
Adding to their woes is the sluggish growth in the downstream Italian, German and UK construction sectors, although this has been somewhat tempered by firming demand in Poland, France and other countries - balancing out to mostly flat demand growth across Europe.
"It is now probably the tenth or twelfth consecutive month we [have] experienced a loss in margins: this situation is worsening [and] I think [a] temporary reduction of production is possible," one producer commented.
"Someone will cut [production]. We don't plan to do so for now [but] maybe weaker non-integrated companies would seriously consider slowing production rates: non-integrated producers [likely have] close to zero margin right now," it added.
July monthly contract negotiations continued for some last week and are expected to finalise by the end of this week.
OUTLOOK
Looking ahead, demand is anticipated to remain stable-to-soft into August as the market enters the summer holiday period and some downstream factories ease output.
So far this month, there have been fewer offers of competitively priced material from Iran, and it is unclear whether this will continue into August.
Supply is anticipated to remain healthy with no known unplanned outages and only the usual tightness in trucking logistics for deliveries for the time of year.
Upstream styrene spot dynamics have been driven by a number of countervailing factors in recent weeks.
Delays in planned turnarounds ending upstream, an unplanned outage at a plant in the Middle East, firming benzene values and a wide spread between Asia and Europe are all bullish drivers.
However, the ending of a heavy planned maintenance schedule, despite the delays, less domestic consumption with Total closing a polystyrene (PS) line at one plant, stable-to-soft demand in key derivatives PS and EPS and expectations of ongoing imports from the US Gulf coast could counter much of this bullish sentiment.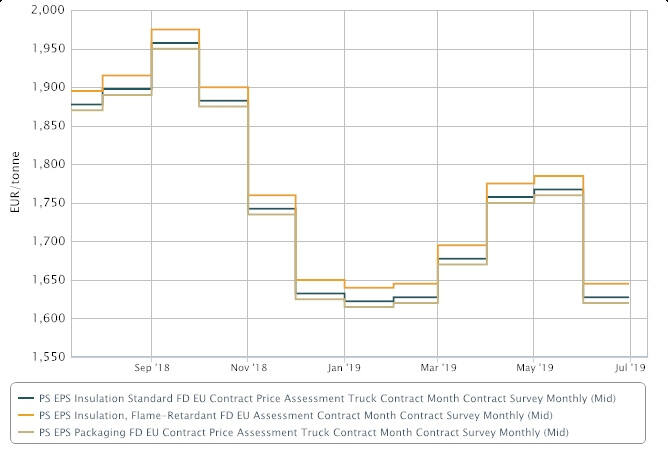 EPS is a rigid form of polystyrene (PS) used in insulation foams for the construction industry as well as for packaging.

Disclaimer: Echemi reserves the right of final explanation and revision for all the information.
Trade Alert
Delivering the latest product trends and industry news straight to your inbox.
(We'll never share your email address with a third-party.)