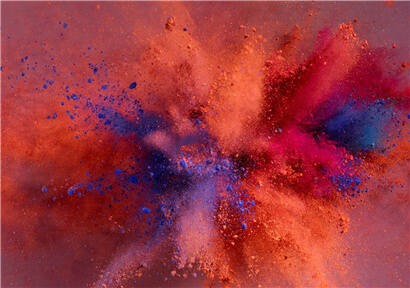 According to a research result, the global market value of coatings in 2019 is about 153.9 billion US dollars, and by 2024 is expected to be nearly 200 billion US dollars, with an annual compound growth rate of about 5.4%. The results show that acrylic resin is the most widely used resin in the field of coatings. It has a molecular structure that is not easy to absorb ultraviolet rays. Compared with oil coatings, alkyd resins and epoxy resins, acrylic resin has better weatherability, oxidation resistance and excellent light and color retention properties.
From the perspective of coating varieties, acrylic coatings have good comprehensive performance and moderate price, and are widely used in on-line coatingol.com for base coatings such as roofs and walls. UV/EB curing coatings have the characteristics of high activity, fast curing rate, long service life, good low temperature construction, low VOC, high hardness and strong wear resistance. Light curing technology is widely used in the field of industrial painting, such as wood, automobiles, wires, packaging materials, metal decoration, floors and so on. It is pointed out that the application demand of UV/EB curing coatings in automotive field is expected to increase. In addition, due to the increasingly stringent environmental regulations, the application of traditional coatings is gradually reduced, which indirectly promotes the development of the global UV/EB curing coatings market.
From the application field, the construction field will be the fastest growing area of the demand for coatings application. Architectural coatings are applied to the interior and exterior walls of buildings (such as residential buildings, commercial buildings, industrial buildings, public buildings, etc.). They can be painted professionally by contractors or directly by DIY users. From the functional point of view, architectural coatings not only have decorative effect, but also have protective effect, such as strong rain, sun exposure, strong wind and other natural environment play an effective role in resistance and protection. In the aspect of decoration, architectural coatings show more and more abundant decorative effects on building walls, floors and carved structural surfaces. Moreover, the improvement of safety awareness also promotes the application demand of fire retardant coatings and waterproof coatings for buildings to increase year by year. In addition, the application demand in the field of protection and automobile manufacturing has increased significantly, which are also the main factors to promote the development of paint market.
From the global paint market, the Asia-Pacific region is the largest, followed by Europe, North America, Middle East and Africa, and South America. Competition among global coatings manufacturers is fierce. The leading coatings companies are Akzo Nobel, PPG, Xuanwei, Libang, Asher, Digurila, Zotton, Lipama, Basf, Guanxi coatings, Asian coatings and so on.

Disclaimer: Echemi reserves the right of final explanation and revision for all the information.
Trade Alert
Delivering the latest product trends and industry news straight to your inbox.
(We'll never share your email address with a third-party.)