
Home
>
Closing of the 10th Provincial Chemical Industry Professional Skills Competition
Closing of the 10th Provincial Chemical Industry Professional Skills Competition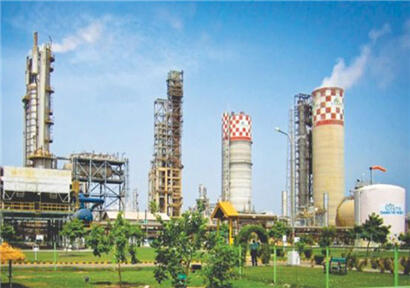 On September 23, the closing ceremony of the 10th Shandong Chemical Industry Professional Skills Competition was held. Liang Yongjun, member of the Party Group of the Provincial People's Society Department and head of the discipline inspection and supervision group, Zhou Zongan, Vice Mayor of Zaozhuang City, Ma Hongwei, Vice Secretary of Tengzhou Municipal Committee and Acting Mayor, and Sun Jindong, Secretary of the Party Committee of Shandong Institute of Chemical Technicians attended the meeting.
Zhou Zongan addressed the closing ceremony. He said that the holding of the professional skills competition in the chemical industry provides a platform for the professional and technical personnel of the chemical industry in the province to learn from each other and improve together. It has a very positive significance for shaping large-scale craftsmen, promoting the spirit of craftsmen, upgrading the professional skills of the employees in the chemical industry in the province, and promoting the safe and healthy development of the chemical industry. Zaozhuang will take this event as an opportunity to further innovate ideas and strengthen measures, and strive to promote the city's chemical industry to a new level of professional technology. I hope that in the next step, leaders will continue to care about and support the construction of Shandong Institute of Chemical Technicians and the economic and social development of Zaozhuang as always.
In his speech, Liang Yongjun fully affirmed the positive contribution made by Shandong Institute of Chemical Technicians to the cultivation of chemical talents in the province. He said that he hoped that the Institute of chemical technicians would conscientiously sum up the experience of world and provincial competitions, constantly enrich the connotation of skills competitions, and further improve the quality and level of competitions. At the same time, he hoped that the participating workers and teachers and students would take the competition as a new starting point, carry forward the spirit of craftsmen, bravely climb the peak of skills, and help and lead more front-line workers and students to realize their dream of becoming skilled talents. It is understood that the competition lasted four days and was co-sponsored by the Provincial People's Society Office, the ICT Office, the General Trade Union, the League Provincial Committee and the Provincial Women's Federation. It was sponsored by the Provincial Petrochemical Union Committee and the Shandong Institute of Chemical Technicians. The competition was classified as a provincial-level competition. It attracted 324 athletes from well-known chemical enterprises, teachers and students of chemical professional vocational colleges in the province. 70 teams participated in the competition of seven projects of chemical general control workers and instrument maintenance workers. Before the closing ceremony, participants visited the campus of Shandong Institute of Chemical Technicians.

Disclaimer: Echemi reserves the right of final explanation and revision for all the information.
Trade Alert
Delivering the latest product trends and industry news straight to your inbox.
(We'll never share your email address with a third-party.)