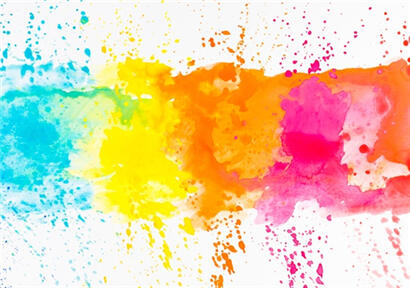 Recently, the 23rd International Passive House Conference and the 5th China (Gaobeidian) International Door and window Expo opened in Beidian City, Hebei Province. With colorful flags and surging crowds, relevant enterprises from all over the world gathered in Gaobeidian to show science and technology, promote exchanges and strengthen cooperation. It is worth noting that this conference is different from the past. It coincides with the 23rd International passive Room Conference landing in China, entering Hebei and gathering in Gaobeidian. The combination of the two exhibitions makes this exhibition unprecedented. As a one-stop exhibition and sales platform for domestic professional door and window industry, China (Gaobeidian) International Door and window Expo has been held once every two years since it was settled in Gaobeidian, which has become an industry feast. This passive room conference is also the first time to go out of Europe and enter Gaobeidian. Burdink water-based paint has led a delegation to participate in this event for many years in a row, bringing together advantageous products of doors and windows.
Berdink water-based paint is an old friend of China (Gaobeidian) International Door and window Expo. Since the first session, berdink has been involved in it, and berdink has been seen both inside and outside the exhibition hall. Over the years, berdink water-based paint has brought its advantageous products to the friends of the world's door and window enterprises with the help of this window, and witnessed the rapid development of the world's door and window industry during this period. As an old manufacturer of wood paint, it is also one of the early domestic enterprises that began to develop and implement water-based wood paint. No matter in the exploration of water-based wood paint or the innovation of technical concept, burdink has a high reputation in the industry. It is reported that after years of development and business integration, burdink now has nine water-based wood paint business sectors, which are: wood door and whole room customization, civil office hotel furniture, doors and windows, outdoor landscape, cabinet bathroom, home decoration business, indoor and outdoor wood floor, pine children's furniture, musical instruments. Among them, door and window products have always been the strength plate of burdink water-based paint, accounting for a relatively high proportion of the nine plates. The waterborne door and window paint is different from other wood paint products. Because it needs to be exposed to the outdoors for a long time, it must be washed by ultraviolet and acid rain and other harsh conditions, so the requirements for the weatherability and corrosion resistance of the paint film are particularly high. This exhibition brings the latest generation of water-based outdoor weather resistant products, which can effectively prevent the aging, discoloration and violence of door and window paint film, and keep the original quality and color of doors and windows for a long time. In an interview with Huicong paint network, chairman Gong Huhua (hereinafter referred to as general manager Gong) said: "the painting process in the field of doors and windows is relatively simple, but the requirements for products are very high, especially for the core indicators of weatherability and corrosion resistance of products. In terms of these properties, burdink water-based paint has strong technical advantages and many years of practical experience. The products have become the mainstream products of the industry through the use of many well-known door and window enterprises. Our main competitors in this field are from abroad.
Gong Huhua, chairman of berdink waterborne paint, has a long history in the whole category of wood coatings. However, the wood used in the field of doors and windows is not complex, and the waterborne paint products are more weatherproof than the oily paint. Therefore, with the development of environmental protection, the waterborne paint of doors and windows is in the forefront of the industry. It is understood that the water-based penetration rate of door and window paint has basically reached more than 90%. Another focus of this exhibition is the passive house, which has become the development trend of building energy saving in the future. All provinces and cities in China are exploring the pilot project. It is worth noting that doors and windows, as an important component of passive room, play an important role in building energy saving. According to relevant people, wooden doors and windows have higher environmental protection value and energy saving effect. The above shows that although there are all kinds of doors and windows, wooden doors and windows still have huge market space and value. "I am optimistic about the future of wood paint, wood products have specific value, and wood paint is the necessary product to maintain its value, so the market space is still there," Mr. Gong said in an interview. It just needs enterprises to speed up innovation and R & D, because enterprises with core competitiveness can transform challenges into opportunities. " During the exhibition, there was a continuous flow of people, new technology and products gained a large number of visitors, and also obtained more customer needs in the exchange. Now with the closing of the 23rd International passive Room Conference and the 5th China (Gaobeidian) International Door and window Expo, burdink's exploration in the field of water-based doors and windows is far from over...

Disclaimer: Echemi reserves the right of final explanation and revision for all the information.
Trade Alert
Delivering the latest product trends and industry news straight to your inbox.
(We'll never share your email address with a third-party.)