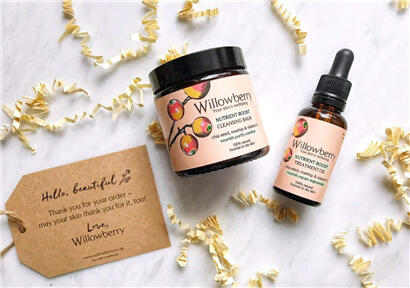 Recently, some suggestions in Korean industry pointed out that if Korean cosmetics want to stand firm in the U.S. market, it is necessary to build a differential image and listen to the needs of local consumers. Recently, the Korean cosmetics industry research institute published "focus on global cosmetics", which pointed out that the success factors of Korean cosmetics are the competitive content diffusion, the support of millennials, the fine differentiation of skin care product line and price competitiveness. The article points out that the popularity of K-pop and South Korean entertainment naturally causes the local people's attention to Korean make-up, which has become the mainstream culture in the American market unconsciously. According to a 2018 market survey conducted by inmant, one out of 10 American women is interested in Korean make-up, especially about 13% of the 18-24-year-old millennials and 18% of the 25-34-year-old women. Both Euromonitor and emint believe that the success of Korean make-up lies in the wide spread of competitive culture in South Korea, and the analysis shows that the use of social platforms to disseminate Korean make-up product reviews and the continuous dissemination of make-up courses and skin care procedures will become a hot topic. As a product with originality and personality, it is welcomed by millennial consumers who lead the American cosmetics market.
The focus on K-pop stars continues to purchase Korean cosmetics, and the perfect combination of lovely design, attractive fragrance and unique texture with the latest popular trend makes Korean products different from popular products in the United States. According to ITC trade statistics, cosmetics imported from South Korea by the United States in 2018 reached 573.41 million US dollars, an average increase of 26.8% in the past three years. Korean cosmetics have become the mainstream of Korean skin care in the U.S. market. Korean skin care represents the vision of Korean people for healthy skin, especially the "10 skin care steps" in South Korea. From 7 steps, even 12-13 steps, Korean skin care method is considered to be able to smash the clean skin, so it has spread, and various skin care functions and products in South Korea have become popular. With the rapid growth of Korean cosmetics in the U.S. market, there are also many areas to be improved. The deficiency of k-beauty is considered to be over dependence on skin care products, and each brand has not created a unique image. In order to overcome this limitation, we should expand our attention to the market of cosmetics. To attract consumers of different races and skin colors in the United States, we can consider to develop a variety of color combinations and launch point makeup products with natural ingredients and moist texture, which highlight the advantages of skin care.

Disclaimer: Echemi reserves the right of final explanation and revision for all the information.
Trade Alert
Delivering the latest product trends and industry news straight to your inbox.
(We'll never share your email address with a third-party.)