On July 8, Concert Pharmaceuticals announced that the FDA has granted oral JAK inhibitor CTP-543 as a breakthrough treatment for adults with moderate to severe alopecia areata. Alopecia areata is an autoimmune disease in which the body's immune system attacks hair follicles and causes partial or complete hair loss in the scalp or body. Alopecia areata affects approximately 700,000 people in the United States and is visible throughout men and women. Alopecia areata can cause serious mental health disorders, such as anxiety and depression. The FDA has not yet approved any drugs for the treatment of alopecia areata.
The FDA's decision is mainly based on the excellent efficacy of CTP-543 in the phase II clinical study for patients with moderate to severe alopecia areata. This phase II study used a randomized, double-blind, placebo-controlled, sequential dose design to evaluate the safety and efficacy of CTP-543 in adults with moderate to severe alopecia areata. A total of 149 patients were randomized and given CTP-543 4, 8, 12 mg or placebo twice daily, respectively. The primary endpoint of the study was an improvement in baseline hair loss severity tool (SALT) score at Week 24 of ≥50% from baseline.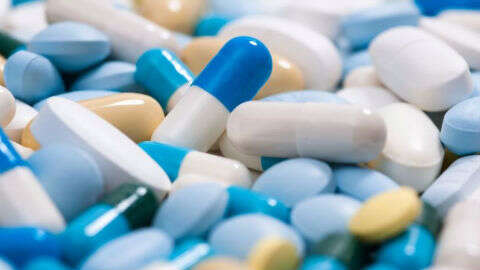 The results showed that the CALT-543 8 mg and 12 mg treatment groups had an average SALT score improvement of 78% and 86% from baseline at week 24. The proportion of patients with a SALT score reduction of ≥50% from the baseline in the two groups compared with the placebo control group The statistical difference (58% vs 47% vs 9%, p <0.001) reached the main endpoint of the study.
Dr. Roger Tung, CEO of Concert Pharmaceuticals, pointed out: "I am very pleased to see that FDA has recognized the potential of CTP-543 as a new treatment for alopecia areata. Our goal is to bring this new therapy to patients as soon as possible, and we look forward to working closely with FDA to advance this Drug development."

Disclaimer: Echemi reserves the right of final explanation and revision for all the information.
Trade Alert
Delivering the latest product trends and industry news straight to your inbox.
(We'll never share your email address with a third-party.)