In recent years, ingredient manufacturers have found that customers and consumers from Europe are increasingly demanding "sustainable" food products. Some food ingredient suppliers report that, driven by increasing consumer awareness, their customers are incorporating sustainable development discussions into their business negotiations.

Currently, many raw material suppliers believe that their efforts to promote sustainable production can be used as a competitive advantage. But as the market continues to evolve, sustainability may become more of a social issue and even a prerequisite for business operations, rather than a prominent selling point. If ingredient manufacturers want to truly embrace sustainable development and stay ahead of their customers' requirements, they need to take real action now.

It is challenging to talk about "sustainability" in general, because it is a large, complex and interrelated theme. Nevertheless, some key issues have become the top issues on the agenda, most of which revolve around how to deal with the core issue of climate change and biodiversity loss.


#1: Carbon footprint

Climate protests swept Europe earlier this year, and student citizens marched for climate change. Now that this has become a major issue on the UN agenda, it should not be surprising that climate and carbon emissions have become the focus of the agenda.

In fact, Thøisen, CEO of Danish enzyme producer Palsgaard, believes that carbon emissions are a decisive issue for food companies. The company has been working to reduce carbon dioxide emissions since 2010, and recently announced that its business has reached carbon neutrality.

"In 2010, we set ourselves a goal of achieving complete carbon neutral production within 10 years. We achieved this goal two years in advance in 2018, which is a matter of pride. During this period, we will net Carbon emissions have been reduced from 12029 tons to zero, achieving a reduction of 56175 tons, equivalent to the annual emissions of 4885 European households."

This milestone progress has benefited from "a series of different strategies", including heat recovery and insulation technology, and the shift to renewable energy. "Our main site is in Denmark, and all electricity comes from hydroelectric power, and indoor heating is done by burning native grass stalks instead of oil," explains Thøisen. The company plans to double its production capacity and plans to invest in a solar park at the same time to provide the additional power needed.

The carbon footprint is not just about the internal operation of the company. It also involves measuring your indirect emissions.

Food colorant manufacturer GNT says this can be achieved through an integrated supply chain. "This high level of control allows us to guarantee the quality and safety of supply to our customers. But it also means that we can make our business as sustainable as possible."

"Take road traffic as an example. Vehicles driving below the maximum load capacity are inefficient and cause unnecessary emissions. To solve this problem, GNT implemented an improved stacking mode so that we can transport 33% more per truck Goods."


#2: Plant-based consumption

Maartje Hendrickx, GNT's market development manager, said that GNT's focus on plant ingredients is also in line with consumer demand for products that have less impact on climate change.

"As a company that only produces fruit, vegetables and edible plant ingredients, GNT is in a strong position in today's market. Our customers increasingly want to use plant ingredients because they know that these ingredients have an inherent Sustainability resonates with more and more socially conscious consumers today."

Mikkel Thrane, DuPont's global head of sustainable development, believes that shifting consumption to more plant-based diets is the most changeable measure for global warming. For Thrane, developing a sustainable food chain is not just about adjusting existing operations, but focusing on investment and innovation. "The key is what you do and how you do it. There is a need for major reforms in consumption and production."

The DuPont sustainable development expert believes that if the food industry is to meet the future demand for sustainable protein sources, it will be necessary to increase the production capacity of plant-based proteins to a greater extent. "We are facing challenges in plant protein. In terms of production capacity, some industries that produce concentrated protein products will have bottlenecks in the next 10 to 15 years. This demand will be very large for a period of time in the next 10 years, causing the industry to It has to be adjusted quickly. The struggle for this huge change in the industry has come as quickly as we have seen changes in the demand for meatless food."


#3: Source of raw materials: palm and soybean

The complexity of the international food supply chain means that commodities come from all over the world. As consumers realize that deforestation is an important risk factor associated with global warming, some of these commodities have received particular attention.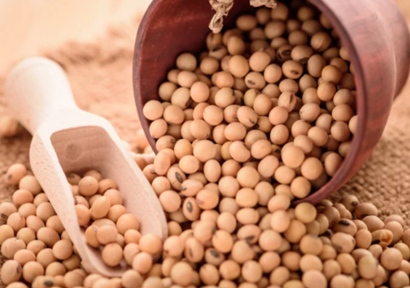 The annual output of palm oil is about 66 million tons, which is the most common vegetable oil in the world. Palm oil plantations currently cover more than 27 million hectares worldwide. From pizza to baked goods and sauces, about half of supermarket products are used.

Although palm is an efficient crop, it is facing strong backlash from consumers due to deforestation, habitat destruction and biodiversity loss. Palm oil is therefore highly scrutinized — fairly reflecting the risks of deforestation — which means that raw material companies must ensure that their sustainable palm oil procurement strategy is impeccable.

As more and more people realize that the pressure on land use caused by the production of key food commodities is increasing, other raw materials have also come into public view. DuPont's Thrane predicts: "Soybeans will be the next palm oil because Brazil's deforestation rate is rising." "This industry really must accelerate its pace to prevent further deforestation and biodiversity in Brazil from turning sharply."

Although some companies choose to remove controversial commodities such as palm or soybeans from their products, this is not a solution Thrane likes. He emphasized that the "new problem" in this case is that you must replace this ingredient with something else.

He went on to say that at the same time, demand from other markets-especially in the Asian market-will mean that deforestation will continue to grow rapidly. He suggested that the solution is to improve the overall level by supporting certification. "We can't turn a blind eye. We need to engage with this industry and influence them in a better direction, rather than ignore it. Indifference doesn't solve the problem. In my opinion, this is the best way forward. The most pragmatic and effective The way."

Disclaimer: Echemi reserves the right of final explanation and revision for all the information.
Trade Alert
Delivering the latest product trends and industry news straight to your inbox.
(We'll never share your email address with a third-party.)