On February 5, 2021, Echemi and CBI held an online signing ceremony to formally establish the strategic partnership between the two parties. CBI will provide Echemi with one-year corporate certification service for VIP members from now on.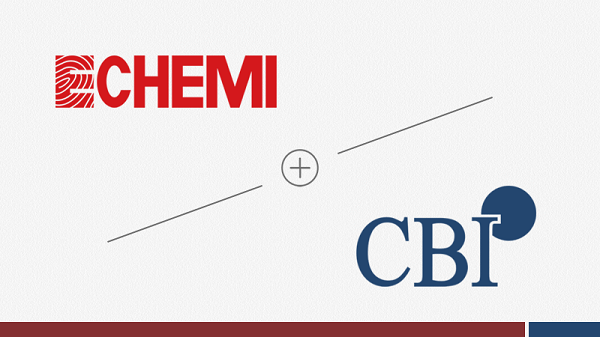 Echemi's partner, CBI, is an authoritative business information company in the APAC. Based on 25 years of professional experience and the self-developed business information application system, it combines a capable research team and powerful research channels, together with the compliant research methods, providing corporate due diligence, corporate credit investigation, property right investigation, corporate certification, employee back-checking, employee education survey and field certification services for clients in 214 countries and regions around the world. CBI also helps companies avoid cooperation risks in business operations. CBI has always adhered to the mission of "presenting the truth and establishing the truth" to ensure that clients operate smoothly in a fair and just business environment. CBI becames, the supplier certification service partnership of Echemi winning this year, is also based on the platform's trust in CBI's strong data information and service capabilities.
As the world's leading B2B business information platform in the chemical industry, www.echemi.com continues to provide services to 8,000+ suppliers and 60,000+ buyers worldwide. The website regularly provides overseas buyers with price and market analysis of more than 200 raw materials in the three major areas of fine chemicals, food and nutrition, and pharmaceuticals in Asia. Echemi helps suppliers obtain online inquiries and explore overseas markets, hence comprehensively improve overseas sales performance. Since the platform entered 2021, the supplier system of the entire platform has been upgraded and revised. While ensuring that online suppliers enjoy more comprehensive and rich rights and interests, Echemi has gradually strengthened the control of supplier qualifications to ensure that online buyers can connect with more secure manufacturers and products.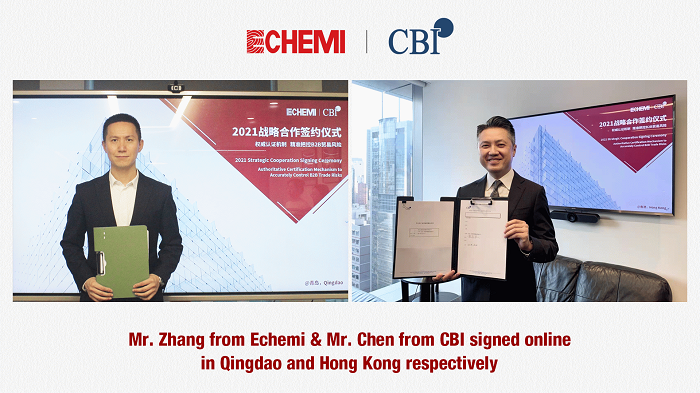 Providing better products and services is the purpose and belief of Echemi. Echemi continuously optimizes the qualifications of online suppliers and formulates strict access rules. As a trusted business information company in the Asia-Pacific region, CBI not only has powerful business database resources, but also has accumulated rich experience in certification investigation. Echemi is willing to become a certified partner with CBI, not only because of its trust in the industry reputation of CBI, but also because of the coincidence of both parties' concepts of customer service and integrity management.
We believe the strategic cooperation that bring joint hands together. And the two parties will jointly take integrity as the guide, with the purpose of professional customization to create authoritative certification services. The two parties will work to improve the ability of chemical companies to identify, monitor and control professional qualifications, business and credit risks. Improve the access rules for online platform transactions, eliminate supplier business risks, optimize platform resource allocation, reduce platform customer acquisition costs and risks, select high-value transaction objects, and escort every safe transaction of domestic and foreign chemical companies .

Disclaimer: Echemi reserves the right of final explanation and revision for all the information.
Trade Alert
Delivering the latest product trends and industry news straight to your inbox.
(We'll never share your email address with a third-party.)