Nanotechnology-enabled provide natural alternatives to chemical fertilisers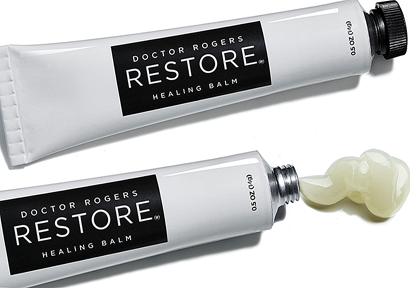 The combination of nanotechnology and biotechnology can help develop products that can greatly improve agriculture inputs with efficacious pesticides and fertilisers with good health and environmental profile. This was stated by Dr. Dhananjay Tiwary, Joint Director, Department of Biotechnology (DBT), Government of India, at an 'International Conference on Nanobiotechnology For Agriculture' organised in Gurugram by TERI Deakin Nanobiotechnology Centre (TDNBC) in partnership with DBT.
Dr. Tiwary called for building up a 'nanotechnology for agriculture' community in the country to foster collaborations and harness the potential of nanoscience to improve agricultural practices.
Speaking at the event, Dr. Ajay Mathur, Director General, The Energy and Resources Institute (TERI), said, "TERI and Deakin University have been able to establish a research agenda to focus on nano-fertilisers and nano-pesticides, among various areas. Our partnership with Deakin University has given us an opportunity to collaborate with leading researchers across the globe and find solutions to challenges in nanobiotechnology."
"In the larger economic structure within which farming exists in India, we are now at a stage where the amounts of foodstuffs produced is equal to or more than what can be economically bought. However, we do have a problem; farmers are not able to make ends meet and overall produce is produced at a price that is more than international prices. Hence, there is a need for production costs to decrease and production to increase. By focusing on applications of nanobiotechnology, we will be able to move in the direction of reduction of prices for agricultural products," he added.
Speakers at the conference stressed the need to develop a deeper understanding of nutrient and pest management practices, soil conservation, and field detection strategies employing nanomaterials, bio-nanocatalysis, and other nanotechnology interventions. Underlining the increasing relevance of nanotechnologies in agriculture and environment, Dr. Alok Adholeya, Programme Director, Sustainable Agriculture, TERI, and Director, TDNBC, said many such nanotechnologies may change production process of future fertilisers significantly by bringing highest possible product efficiencies and reducing manufacturing costs.
Minimise pesticides usage
Professor Peter Hodgson, Vice President, Industry Engagement, Innovation and Commercialisation, Deakin University, said, "If we bring new science platforms to agricultural issues, we can leapfrog into the next generation of solutions. For example, in India and Australia we tend to overuse pesticides for control of plant diseases; nanotechnology can help minimise this usage and produce products that don't just have environmentally good outcome, but also high crop yields."
At the conference, the idea for crea-ting a 'Nanotechnology for Agriculture and Environment' society was also mooted. The society would aim for the advancement of nanobiotechnology and nanoscience in India in agriculture and environment by serving as an educator, leader, spokesperson and professional society.

Disclaimer: Echemi reserves the right of final explanation and revision for all the information.
Trade Alert
Delivering the latest product trends and industry news straight to your inbox.
(We'll never share your email address with a third-party.)