
Home
>
Chemial News
>
>
Ddu Verified Certification Helps You Improve Trust for Medical Device and Buyers
Ddu Verified Certification Helps You Improve Trust for Medical Device and Buyers
Drugdu.com ("Ddu"), the first global pharmaceuticals and medical devices B2B online platform, recently launched a credit verification service in partnership with international authoritative organizations, Swiss SGS and Germany's TÜV Rheinland, for assessment and certification of key information of medical trade companies.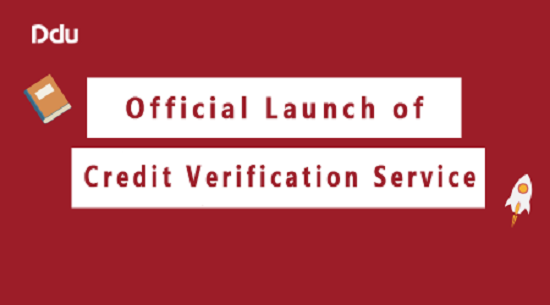 According to statistics, over 90% of international purchasers in the medical trade, attach great importance to the qualification and integrity of suppliers. Terry Yuan, CEO of Ddu, claims that credit verification contributes to the establishment of brand credibility and enhancement of the core competitiveness of enterprises to reveal their comprehensive strengths with much more authority and accuracy. He also stated that there is a combination of good and evil in the international medical trade, which is why a company's authoritative credit verification and demonstration becomes an important advantage for suppliers to win buyers over.
The credit verification service was first launched by Ddu in accordance to the purchasing habits and needs in the medical trade. Apart from the authentication of main products and on-site plant inspections, credit verifications of the medical trade such as GMP, GPS, GDP are also included .
Conducted by Swiss SGS (General Standard Technical Service Co., Ltd) and Germany TÜV Rheinland, the main purpose of this service is to verify key information of companies by examining their production equipment and qualification certificates and finally issue personalized certification reports. What' s more, these reports can be shown on the Ddu website and downloaded on the official website of SGS to keep as a hard copy, adding extra credit to suppliers.
Companies with credit verification will have access to multiple channels and full exposure on Ddu as well as gain the opportunity to demonstrate their strengths to improve potential business deals, for instance, verified companies will have a verification mark on the Ddu website to stand out from other suppliers becoming priority results for buyers' searches.
Verified companies will also have the priority to be ranked higher than competitors.
Buyers registered on Ddu will benefit from this service too. In order to reduce trading risks, a filter box has been designed for buyers , from which verified suppliers will be searched by a simple click.
Ddu has collaborated with hundreds of medical trade companies, local and international, with its reliable credit verification. Ddu management stated that Ddu will participate in large-scale exhibitions of the medical trade three or four times a month, collecting souring requests on site and high quality sourcing requests will be recommended to verified companies. The companies who benefit most are the ones with credit verification since they are able to receive first hand procurement opportunities. The greatest benefit in joining the credit verification services is access to the latest business opportunities.
For more information on credit verification please visit our website: www.drugdu.com

Disclaimer: Echemi reserves the right of final explanation and revision for all the information.
Trade Alert
Delivering the latest product trends and industry news straight to your inbox.
(We'll never share your email address with a third-party.)