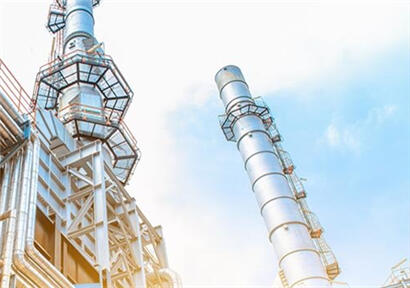 Close on the heels of the announcement by Saudi Aramco of plans to pick up a 20% stake in the oil, refining and petrochemicals business of Reliance Industries Ltd. (RIL) for an investment of about $15-bn, comes news from the state of Odisha of approvals of mega-investments by Indian Oil Corporation (IOC) and Haldia Petrochemicals Ltd. (HPL) in refinery and petrochemicals projects that could, if done in the right manner, go some way in altering India's woeful dependence on imports for several chemicals.
IOC, as well as several other refiners, in the public and private sector, have amply made clear their intent to integrate their current fuel-focussed operations downstream to petrochemicals. This is for several reasons: value-adding on refinery streams; preparing for an era when demand for automotive fuels may not show the high growth now seen, thanks to the advent of electric vehicles (EVs) in several forms; and, peculiarly to India, escape government oversight in the form of monitoring, if not direct control, of prices of refinery streams.
First forays into petrochemicals
IOC has been in the business of petrochemicals for some time now. Its first foray, way back in 2004, was to make linear alkyl benzene (LAB), the raw material for synthetic detergents, utilising the kerosene and benzene produced at its Koyali (Gujarat) refinery. This is one of the largest grassroots single train kerosene-to-LAB units in the world, with an installed capacity of 120-ktpa, and makes both high- and low- molecular weight grades of LAB, which has found good acceptance in the domestic and overseas markets. When commissioned it briefly turned India from a net importer of LAB to a net exporter – a situation which has turned once again as the subsequent capacity build-up for LAB has failed to keep pace with growth in demand.
IOC's second foray into petrochemicals was at its Panipat (Haryana) refinery, where it forayed into manufacture of p-xylene (PX) (360-ktpa) and purified terephthalic acid (PTA) (550-ktpa) – to feed into the booming polyester industry in the country. The project used high aromatic naphtha, sourced from the co-located refinery and from the one nearby at Mathura.
First integrated project
But fully-integrated production of petrochemicals commenced only in 2010 when IOC commissioned a world-scale (as per the standards then) naphtha cracker at Panipat, using naphtha sourced from several of its refining sites – at Panipat Koyali, Barauni and Mathura. Naphtha availability at each of these refineries were too small to justify a cracker based on the feedstock, but by aggregating them (at a cost, of course) IOC has been able to justify a competitive project. The cracker produces over 800-ktpa of ethylene, about 600-ktpa of propylene, and 130-ktpa of butadiene, and converts them to polyolefins (PE and PP) and monoethylene glycol (MEG), amongst other products.
Technology breakthrough
At Paradeep (Odisha) IOC currently operates a 15-mtpa refinery and a 700-ktpa PP plant based on propylene from high severity fluid catalytic cracker (FCC) unit, which has been set up utilising INDMAX technology developed at IOC's R&D laboratory in Faridabad, in the outskirts of Delhi. The technology, protected by international patents, is a commendable achievement that IOC is now offering to global customers in partnership with global engineering company.
State approval for several projects
IOC has been talking about ramping up petrochemicals production at Paradeep for some time now and has been lobbying the State government both for land and for fiscal concessions to enable the project to happen and for a better internal rate of return (IRR). On August 19, the State High Level Clearance Authority (HLCA), under the chairmanship of Chief Minister Naveen Patnaik, cleared a handful of projects, of which two related to investments in petrochemicals – one by IOC and the other by Haldia Petrochemicals Ltd. (HPL), in which IOC holds a stake. Another proposal by Talcher Fertilizer Ltd. to set up a coal-based urea fertiliser complex at Talcher with an investment of Rs. 14,732-crore, was also approved, and will go some way in improving self-sufficiency in this all important fertiliser.
The HPL project is to involve a hydrocarbon processing complex comprising of light crude oil refinery, an aromatics complex and ethylene cracker complex. It is to come up near the Subarnarekha port in Balasore, being built by Tata Steel, and is to involve an overall investment of Rs. 78,225-crore (~US$11-bn), providing job opportunities for around 10,000.
The IOC proposal cleared includes an expansion of the existing refinery unit from 15-mtpa to 25-mtpa, and setting up of a petrochemical complex centred around a dual feed cracker, and a petcoke gasification plant. The total investment in the entire project is anticipated to be of the order of Rs.100,300-crore (~US$14-bn), and expected to provide employment to around 12,595 people. Another proposal by IOC, to set up 1.2-mtpa PX/PTA complex, at an investment of Rs. 9,136-crore (~US$1.3-bn), employing around 3,200 people, has also been approved.
Opportunity to transform Odisha and the Indian chemical industry
If executed in the right manner, these two projects could lead to the emergence of several others in the chemicals value, and has the potential to transform Odisha to a powerhouse in chemicals production, only behind Gujarat in terms of importance. The coastal location of the State makes it well placed to emerge as a hub for chemicals production, enabling facile sourcing of raw materials, including crude oil, and for export of finished petrochemicals.
There should be every attempt to engage partners in the downstream projects that the two crackers of can support. Such a model of development is commonplace in several other chemical parks of the world, and has even been the stated aim of policy planners in India for some time now. Lip service has been paid to the idea of mandating allocation of a percentage of key feedstocks – such as olefins and aromatics – to third party investors, but it has neither been made part of written policy nor practiced. This is as good a time as any to set this straight. Configurations of downstream projects are at the two new projects are yet to be confirmed and, for now, exist only on paper. It should go beyond the conventional polyolefins and the fibre intermediates that have so far dominated petrochemicals production and are very much needed.
Broad-based industry development needed
By the government's own analysis there are a bunch of chemicals for which local capacity is woefully inadequate or simply not there, and imports have reached alarming proportions. The list includes acetic acid, vinyl acetate, styrene monomer, phenol/acetone, acrylic acid & esters, oxo-alcohols, ethylene oxide (EO), and polyvinyl chloride (PVC), to name a few. Though a few projects have recently been completed (e.g. phenol/acetone) or are in implementation phase (e.g. acrylic acid & esters), there are yawning gaps bridged through imports.
Several of these projects can be set up in Paradeep. A purified EO plant, for example, could support several speciality chemicals such as ethanolamines, surfactants, glycol ethers etc. This can be set up at marginal cost next to the MEG unit planned, akin to what RIL does in four locations. The spin-offs in terms of employment and diversifications will be considerable.
Paradeep, in particular, and eastern India, in general, is also best placed to support a world-scale PVC project, integrated to an appropriately sized chlor-alkali unit. The oxy-chlorination route, starting with ethylene and chlorine, and with utilisation of the co-produced hydrogen chloride, is the most efficient way to make vinyl chloride monomer and ethylene dichloride – the two raw materials for PVC. The advantage of Odisha is that the caustic soda co-produced can be easily consumed in the several alumina refineries that operate in the State by exploiting the rich bauxite resources.
The green signals to the two petrochemical projects have the potential to transform not just Odisha, and make it India's second petrochemicals hub, but also India's chemical landscape.

Disclaimer: Echemi reserves the right of final explanation and revision for all the information.
Trade Alert
Delivering the latest product trends and industry news straight to your inbox.
(We'll never share your email address with a third-party.)