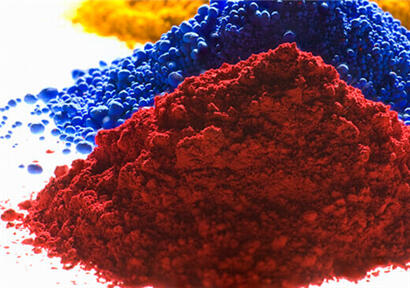 BASF's sale of its pigments business indicates that the German major should be on the road to financial recovery.
The sale of the pigments segment of BASF's business for €1.15bn to Japanese company DIC is expected to close in the fourth quarter of 2020.
This could help the German major bolster its credit rating, following an announcement from Moody's that it was under review after the producer revised down its 2019 forecast following a weaker than anticipated first half.
Warburg Research analyst Oliver Schwarz believes the anticipated cashflow from the sale could keep BASF's credit score buoyant, and that the nuanced factors that the assessment hinged on are worth further examination.
He said: "There are lots of things to consider; the first thing is credit rating is not due to an inflated debt level, but rather because EBITDA [earnings before interest, tax, depreciation and amortisation] has been quite significantly down over the last two quarters and will be down if you take BASF guidance to heart for the full year.
"So the key question in the minds of rating agencies is 'is depressed EBITDA here to stay or will this go away in due time?'
"What this brings to the table…is cash influx…we will see another huge influx of money the reducing debt level.
"I don't think BASF will see its rating cut below A, as a huge decline of net debt is on the cards, I think ratings agency will hold out for that and include it in the report… taking that into consideration already, catapults you back into A rating territory already."
However, while the sale has been viewed as a solid move for both parties, there is some divergent opinions about how soon this could affect sentiment surrounding BASF.
Equities researcher Heiko Feber, of Bankhaus Lampe, indicated that although the contract signals BASF is looking to focus on more attractive businesses, it may not be enough to move credit ratings.
He said: "I don't think this will have an impact on short term ratings, because the sale is not likely to take place before the end of 2020, so is unlikely to have any impact on these estimates."
From BASF's half year financial report 2019
| | | | |
| --- | --- | --- | --- |
| In € Million | Q2 2019 | Q2 2018 | % difference |
| EBITDA* | €1,626 | 2,645 | -38.53 |
| Net debt | 18,872 | 12,588 | 49.92 |
| Free cash flow | 965 | 1,402 | -31.17 |
*earnings before interest, taxes, depreciation and amortisation
BASF's pigments segment was classified as dispersions and pigments (one of 12 divisions which are divided between six business segments) and was part of the Industrial Solutions category.
Over the first half of 2019, sales from the dispersions and pigments division were "positively impacted by currency effects and slightly higher prices," BASF stated in its report.
Dispersions and Pigments division sales
| | | | |
| --- | --- | --- | --- |
| In € Million | 2019 | 2018 | % difference |
| Q2 | 1,336 | 1,396 | -4.30 |
| H1 | 2,656 | 2,720 | -2.35 |
The venture may have had limited appeal to BASF as it is a sector that grows in line with GDP – which has been tepid at best this year – and producers struggle to stand out from competitors.
Schwarz said: "Most of those pigments have run out of patents and have been around for decades. Now it is more of a commodity business, so the amount that will be paid at end of 2020 is a rather attractive number when considering the nature of the business.
"It may be better in the hands of VCI as they have clear focus on the pigment business, and they may even be willing to invest more than BASF," Feber added.
This is only the first business unit that BASF are due to sell, with many awaiting the sale of its construction chemicals unit, which was put on the sales block at the same time as pigments.
BUILDING BLOCKS
Unlike the pigments business unit, construction chemicals noted modest gains for the second quarter and overall first half when compared to the same periods the year before.
Construction chemicals division sales
| | | | |
| --- | --- | --- | --- |
| In € Million | 2019 | 2018 | % difference |
| Q2 | 680 | 664 | 2.35 |
| H1 | 1,260 | 1,208 | 4.30 |
While sales volumes declined, positive currency effects coupled with lower feedstock costs meant producers could sell materials at a price which compensated for this.
The sale of the construction chemicals unit is viewed as an even more favourable deal, which is tipped to bring in €3bn in cashflow to the German producer, although there is no word when this will be confirmed.
Although the construction segment allows for wider margin opportunities than pigments, it does not suit BASF's current business strategy.
Feber said: "Sales of the construction chemicals segment also makes sense, as it is a very complexed business, which leaves little room for synergy.
"There are a lot of different rules in every country, lot of regulations, lot of smaller clients, so there are little mom and pop shops, and all the workers in construction companies. You have to deal with a lot of customers.
"There would certainly be someone interested in owning it, good products and good solutions, but this is not the kind of business model that fits to the BASF group."

Disclaimer: Echemi reserves the right of final explanation and revision for all the information.
Trade Alert
Delivering the latest product trends and industry news straight to your inbox.
(We'll never share your email address with a third-party.)