
Home
>
Polyolefin markets facing downturn on slowing demand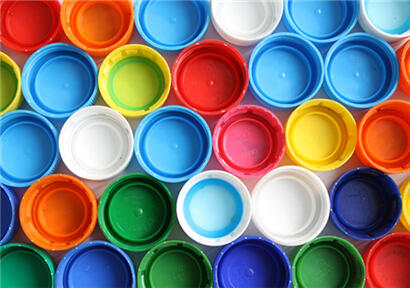 Polyolefins, comprising several grades of polyethylene (PE) and polypropylene (PP), are the most important thermoplastics, and serve several end-uses. Demand for these materials continue to see robust growth in emerging markets, while in the developed triad of North America, Western Europe and Japan, there is only modest growth, if that. For some time now China, has been the engine of growth, but that is changing. Furthermore, new dynamics, especially sustainability initiatives, that are yet to play out fully, could radically alter the business landscape, posing challenge for incumbents and new entrants.
China – novel technology deployment for capacity build-up
For several years now, China has been a standout performer in polyolefin markets – driving both supply and demand. In a quest for greater self-reliance the country has built new capacity at a staggering pace, unseen anywhere at any point in time. And it has done so in very innovative ways, discarding models practiced elsewhere. For example, it has gotten around a shortage of the key feedstock – olefins (ethylene and propylene, in particular), produced conventionally by cracking hydrocarbons such as natural gas or naphtha – by deploying novel and indigenous technologies that use domestically available coal or imported methanol. These coal-to-olefins or methanol-to-olefins plants have been built at stiff capital costs, but in the era of high oil prices they benefitted from lower operational and cash costs. They rank low on the cost curve and have withstood competitive forces, at least so far. With oil no longer on the boil, their economics have been compromised somewhat, but it is too soon to write them off.
While much has been said about the shale gas based capacity build for ethylene and its derivatives, including PE, in the US, it dwarfs in comparison to the build-up taking place in China. According to IHS Markit, a consultancy, about 30.5-mtpa of new PE capacity is expected to come on stream worldwide between 2019 and 2023, of which 12.6-mtpa (41%), will be in China alone. In comparison, the US will add about 5.3-mtpa of new PE capacity during this period – far more than what its mature markets can bear.
But there are some subtle differences in the plants being built in the two countries, notably in their size, and, as pointed out earlier, in choice of feedstock. The US PE plants, being built downstream to world-scale gas crackers, are expected to average a size of about 350-ktpa, while those in China are smaller at about 250-ktpa each. In all, over the next four years, China is expected to build 48 new PE plants, as compared to 15 in the US.
Slowing growth
From the demand side too China is expected to continue to be the main driver of global markets, at least for the near future. While global demand over the next four years is expected to rise by about 22.5-mt, nearly half (about 11-mt) will be in China. As this lags behind likely new supply, China's self-sufficiency in PE will rise, though the country will continue to be a net importer. This will have consequences for global markets and trade flows.
Worldwide, PE growth averaged about 4%, or about 3.36-mt annually, between 2013 and 2016. 2017 saw a surge in demand by 4.5-mt, which rose further to 5.4-mt in 2018, representing an impressive growth rate of 5%. But this momentum has petered out and the industry is facing challenging circumstances.
Several reasons can be attributed to the slowdown, but two dominate. The first is the economic slowdown in China, where GDP growth is expected to temper from 6.7% to 5.9% in 2020. Given that China accounted for 55% of global PE demand in the last five years, this will drag down PE consumption globally. The second is the global concern amongst governments, regulators, NGOs and consumers over the fate of plastics in the environment after their period of utility. Given PE's wide usage as a packaging material – often briefly and for single use – it has unfairly come to represent everything that is wrong with plastics.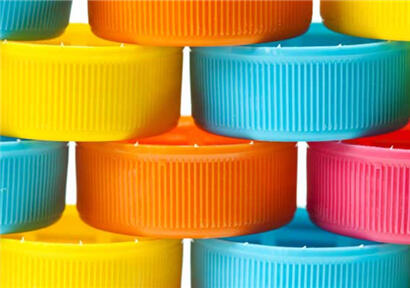 Impact of sustainability initiatives
Several countries have now mandated greater use of recycled plastics, and more are expected to follow, as the sense of urgency is deepening. Added to this are commitments from large consumer facing companies – the big brands – keen to burnish their 'green' credentials by setting even stiffer targets for making more sustainable products and packaging. These trends are already impacting demand for virgin resin, though quantification of their full impacts is challenging. While some estimates suggest that sustainability-driven initiatives could shave off anywhere between 0.5% and 1.0% of annual PE demand growth, others believe they could cut the growth rate for PE by half!
But there is agreement that the impacts will be substantial, though dependent on end-use. Food packaging applications are expected to be less impacted than non-food use, due the inability of recycled resins to maintaining performance and hygiene standards, as compared to virgin material, in food contact uses. But non-food applications, which account for 72% of total demand for PP, will be adversely impacted and overall global growth rates, which otherwise could have been about 4% annually, will be lower.
Lower operating rates and compressed margins
With the capacity growth overwhelming demand growth, global operating rates for PE producers are expected to fall, compressing margins. There is only a little leeway – say a few months – to adjust commissioning timelines for new projects now under implementation, given their advanced stage of engineering and financial commitments. The crunch time for the PE, it seems, is coming soon!
IHS Markit expects operating rates for the PE industry to drop from around 87% now to 82% in 2022 – the lowest level seen since 2013. While the impacts will vary from one PE type to another, linear low density PE (LLDPE) is expected to be the worst affected, with operating rates falling to 80% or even lower – the lowest for the last 20 years. The scenario for high density PE (HDPE) is expected to be only marginally better.
The grim outlook will likely lead to a rethink of some new projects that are just on the drawing boards. But some will continue to be announced and built – especially if they can be based on cost-advantaged feedstock and have positions in the first or the second quartiles of the cost curves. That is the way it has been in the past when down-cycles have loomed, as they inevitably do.
India not immune
India will not be immune to these trends. The slowdown in the automotive industry is already having adverse impacts along a broad swathe of the chemical and materials industry. Among the polyolefins, PP has more exposure to the automotive sector than PE due its versatility and high performance, and offtake volumes will tank if automotive sales continue to fall. Much will depend on the impact the recent measures announced by the Finance Minister have on consumer demand and industrial revival.
The Prime Minister's call for a nationwide campaign to eliminate single use plastics (SUPs) will also have impacts, especially if it is backed with strict enforcement. The impacts here will be larger on PE markets than on PP. Demand for plastic bags made out of HDPE film, and those for thermoformed goods have already shrunk sharply, following the ban on SUPs across several Indian states, with more likely to follow suit.
The polyolefins business in India and elsewhere is in for trying times.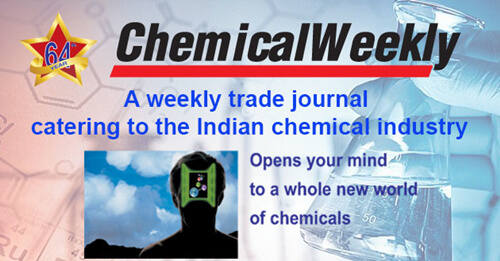 
Disclaimer: Echemi reserves the right of final explanation and revision for all the information.
Trade Alert
Delivering the latest product trends and industry news straight to your inbox.
(We'll never share your email address with a third-party.)