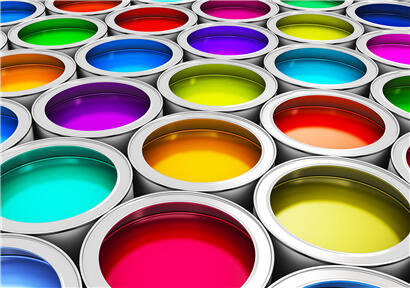 According to the latest research report of Global Market Insights, the market size of expansive coatings is expected to exceed $1.2 billion by 2024.
Major initiatives in the development of public infrastructure (such as railways and highways) and urbanization should stimulate the growth of the expansive coatings market. These materials can prevent the steel structure infrastructure of buildings from overheating due to expansion and carbonization during fire outbreak, which makes it an ideal choice for building fire protection paint online coatingol.com. They also have heat resistance, corrosion resistance, ultraviolet resistance, chemical resistance and abrasion resistance, so they have protection and beauty. More and more strict laws and regulations to improve building fire safety should accelerate the development of the industry.
In 2016, the global solvent-based technology market is over US$124 million, and consumers'awareness of fire safety and technological development should be further enhanced. These materials have good environmental resistance, beautiful appearance and excellent fire resistance. They are ideal for steel frames, columns and beams. As a result of large-scale urbanization, the demand for cost-effective and high-quality infrastructure will continue to grow, which will stimulate market growth.
Due to the increasing demand for fire-proof commercial and residential structures, the demand for cellulose-based expansive coatings industry in the United States will increase by 2024. The length is more than 5%. These products can be used in a variety of large civil buildings, such as airport terminals, shopping malls, schools and stadiums, because they can provide 30 to 120 minutes of protection. The revival of the booming pharmaceutical and automotive industries and construction industries will accelerate market growth.
In 2016, the British intumescent coatings market from automotive applications exceeded $3.85 million, and due to the increase in R&D activities and the presence of major manufacturing bases, there should be a significant increase. These materials are well suited for hood operation to ensure effective fire protection and reduce life and property risks. Increasing emphasis on reducing vehicle weight to reduce fuel consumption and emissions will stimulate demand for products. Increasing automobile exports and the use of alternative fuel technologies to attract environmentally conscious customers should promote market growth.
In the forecast period, India's epoxy-based technology demand should exceed 6.5%, which is related to the significant development of infrastructure and expansion of the construction industry. These products provide a variety of required properties, such as high aesthetic appeal, durability, low conductivity and low porosity. The supervision pressure of fire protection equipment in buildings is increasing, and the safety awareness of personnel is constantly improving, which will further enhance the market share of intumescent coatings.
Due to economic growth, export growth and investment growth, global oil and gas end-use demand should increase by more than 5% in the foreseeable period. These coatings play an important role in protecting oil and gas drilling platforms from structural collapse caused by accidental fire. They are ideal for splashing areas, such as semi-submersible hulls, ship landing areas and jack-up legs. A sharp fall in tax revenue, growth in energy demand and a fall in unemployment will further boost market revenue.
Jordan, Akzo Nobel, Carboline, Sherwin-Williams, PPG, Albi Manufacturing and Hempel are the main manufacturers in this market. Various market participants are committed to developing new products to expand their product mix and capacity expansion to meet growing demand.

Disclaimer: Echemi reserves the right of final explanation and revision for all the information.
Trade Alert
Delivering the latest product trends and industry news straight to your inbox.
(We'll never share your email address with a third-party.)