Tackling air pollution in autumn and winter is introduced
Chemical industry is the focus of investigation!
The worst haze this year has once again attracted attention.
The Ministry of Ecology and Environment issued the 2020-2021 autumn and winter air pollution control plan, clearly pointing out that all localities must complete the goal of reducing excess capacity and eliminating outdated production capacity in accordance with the industrial structure adjustment plans that have been introduced in steel, building materials, cunning, and chemical industries, and promote backward enterprises drop out.
Focus on the investigation and supervision of petrochemical, chemical, tooling coatings, packaging and printing companies, and increase VOCs testing, and include the key sources of VOCs emissions in the list of key pollutants according to law.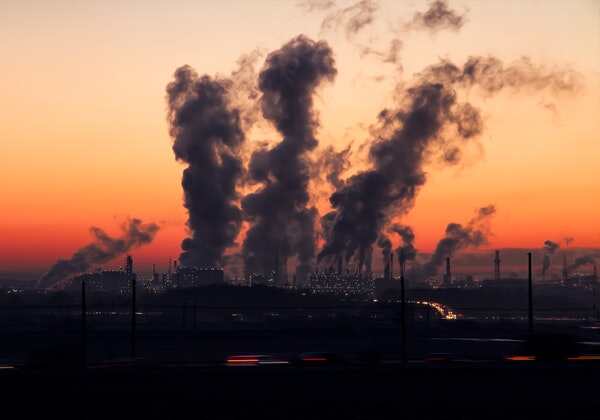 Many provinces have launched heavy pollution weather,
The shutdown and production restriction will start soon! !
10 departments including the Ministry of Ecology and Environment, the National Development and Reform Commission, and the Ministry of Public Security, as well as the governments of 11 provinces (municipalities) including Beijing, Shanghai, Tianjin, and Hebei, have released the 2020-2021 autumn and winter air pollution comprehensive control action plan. Large-scale shutdowns and production stops, peak-shift production is about to start, and some companies dare not take orders!
Henan Province: Initiate Level I response and stop work immediately!

For companies that cannot stably discharge all kinds of pollutants or fail to meet the management requirements of pollution discharge permits, they will take measures to suspend production or restrict production at the strictest level during the emergency response to heavy pollution! Including chemical industries such as fiber plastic rubber.
Shandong Province: 12 cities launched emergency response, 39 key industries reduced emissions!

Shandong Province initiated the autumn and winter emergency management, carried out "one plant, one policy" emission reduction work in 39 industries (cement, coking, chemical, etc.) enterprises, implemented environmental performance classification and differentiated management and control of industrial enterprises in key industries, and carried out The industrial enterprises and key construction projects in need shall implement emergency protection to effectively guarantee the normal people's livelihood needs and social operation.
Jiangsu Province: Close and exit 557 chemical companies!

According to the announcement of the Jiangsu Department of Ecology and Environment, Jiangsu Province mobilized 300 people and surveyed 127 home construction sites. As of the end of October, a total of 557 chemical companies have been retired, focusing on pollution prevention and emission reduction from the source!

Autumn and winter are the seasons when heavy pollution occurs frequently, and now they are at the end of the blue sky defense war. Therefore, compared with previous years, the comprehensive treatment of air pollution in the "winter prevention" in 2020 will be more stringent, strengthen law enforcement supervision during emergency response to heavy pollution weather, and encrypt the frequency of law enforcement inspections during emergency response.
Nowadays, environmental protection policies and law enforcement are intensified. Suspension of production, production restrictions, and stock-outs may become the norm. This will make the supply of the chemical market that is already in short supply even more tight. Dear friends, the price increase is expected to rise to 2021. While the company can still produce, hurry up and stock up!

Disclaimer: Echemi reserves the right of final explanation and revision for all the information.
Trade Alert
Delivering the latest product trends and industry news straight to your inbox.
(We'll never share your email address with a third-party.)