I. Overall market analysis
The pure benzene market first rose and then fell this month. The support for the cost of cyclohexanone turned from strong to weak. This month, the cyclohexanone plantwas operating normally. Some manufacturers restarted the plant after a short-term shutdown, and the spot supply was sufficient. In the first ten days of this month, cyclohexanone continued to push up in the upstream pure benzene and the offer continued to rise. The downstream chemical fiber market was actively purchasing, the solvent market maintained rigid demand, and manufacturers shipped smoothly; in the middle and late ten days, the price of cyclohexanone began to slowly fall. At the end of the month, it stopped falling and consolidated, the spot supply on the market was sufficient, and there were some low-priced sources, the downstream chemical fiber market demand was insufficient, the solvent market was running lightly, the market demand was generally weak, the on-site trading was average, and the manufacturers' offerfell.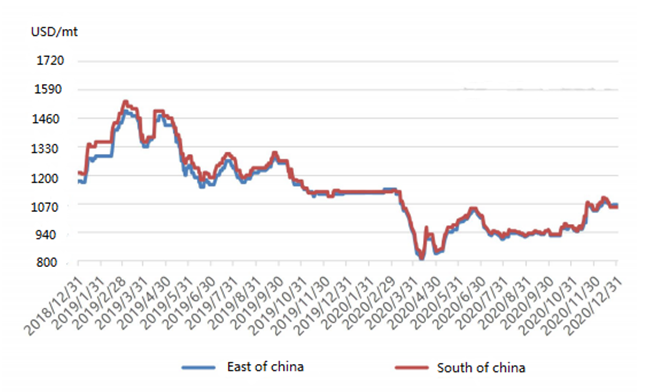 Ⅱ. Conclusions
Looking at next month, in terms of raw materials, the demand for pure benzene is expected to increase. The downstream demand for stocking before the holiday is expected.The pure benzene market is still expected to rise after the holiday. In the later period, the downstream market will gradually be closed for holidays. Interms of demand, the downstream chemical fiber market has general purchasing enthusiasm, the solvent market is quiet, the trading atmosphere on the marketis quiet, and the overall market demand is weak. According to a comprehensive analysis of Zhongyu Information, next month, the cyclohexanone market is expected to undergo sideways consolidation after a slight increase under the combined influence of cost and supply and demand.

Disclaimer: Echemi reserves the right of final explanation and revision for all the information.
Trade Alert
Delivering the latest product trends and industry news straight to your inbox.
(We'll never share your email address with a third-party.)