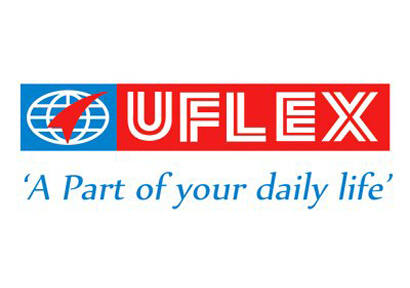 Primary packaging plays an important role in the pharma industry, where its purpose ranges beyond providing barrier protection to creating unique brand identity, brand protection and patient communication. At the recently held CPHI India in Greater Noida, Uflex unveiled a portfolio of its latest products in pharma packaging including fast tear strip foil, PET based cold form blister, child resistant & senior friendly foil and branding solutions.
Fast tear strip foil
Conventionally, pharma companies have been using 30-micron and 40-micron soft tempered strip foil pack laminate. Uflex has developed 20-micron pin-hole free soft tempered foil. It contributes in providing higher yield gain of 36% leading to tremendous cost savings. It is produced in-house to impart easy tearability of the laminate without any effort; maintains bursting pressure with reduced foil thickness; and conforms to all regulatory requirements of pharmaceutical products while meeting toxicology requirements.
According to Mr. Amitava Ray, Executive Director, Uflex Ltd., the Fast Tear Strip Foil could have a potential market of 5,000-tonnes annually in India.
PET based cold form blister
In the conventional cold form laminate, there are three layers – nylon, aluminum and PVC. Uflex has developed an 'Alu-Alu' packaging where a special polyester film has replaced the conventional nylon and PVC while retaining aluminium, making it an indigenous development. For this, Uflex has also been granted a United States Patent recently.
Child resistant & senior friendly (CRSF) foil
The CRSF foils, developed by Uflex, are available in two types: Push-Through and Peel-Push. As the name suggests, it requires pressure for a child to open, though an adult can open it easily. This protects unintentional damage to the foil, common with conventional blister foils that get easily tampered during handling, affecting the formulation. CRSF foils are also commonly used in regulated markets, and its introduction will be able to bridge a gap existing currently.
Brand identity and protection solutions
Pharma brands face problem of counterfeiting and medication non-adherence in case of chronic therapies. Considering literacy levels and linguistic diversity of India, Uflex is offering tailor-made consumer discernible packaging solutions, which provides unique brand identity and top-of-mind medication adherence communication along with highly specialised brand protection packaging technologies. The non-duplicable, anti-counterfeiting overt and covert technologies, will enable the pharma industry take on the challenge of spurious drugs in the market.

Disclaimer: Echemi reserves the right of final explanation and revision for all the information.
Trade Alert
Delivering the latest product trends and industry news straight to your inbox.
(We'll never share your email address with a third-party.)