
Home
>
Professional Tunnel Fireproof Coating Construction Unit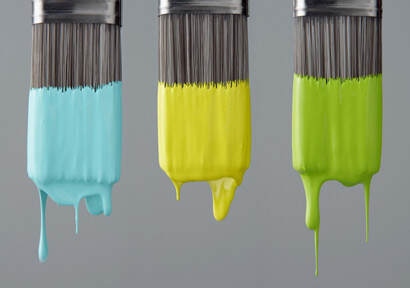 Tunnel fire retardant coating: through mechanical spraying on the inner wall and vault surface of the tunnel, it can effectively prevent the strength of reinforced concrete in the tunnel from decreasing at high temperature, and prevent the concrete from bursting and the failure of the steel bar in the lining from losing its supporting capacity leading to the collapse of the tunnel.
Construction precautions:
1. Luoyang Baosheng Fire-proof Material Factory, which has many years of experience in fire-proof coatings during actual tunnel construction, suggests that the total thickness of tunnel fire-proof coatings should be selected according to the fire-proof limit of design requirements, and that the total thickness of tunnel fire-proof coatings should be painted several times in construction, and the thickness of each coatings should be controlled below 8 mm, the thickness of coatings should be uniform, and no pressing and polishing Keep rough surface.
The last coating thickness should not exceed 6 mm. The coating surface should be compacted, smooth and calendered. The interval between two coatings should be 12-24 hours (based on the dry hardening of the coating surface). If the interval is too long, the coating surface should be wetted by spraying water, the coating should be sticky between coatings, and there should be no empty coating on-line coatingol.com.
2. During the construction process, the constructors use probes to detect the thickness of tunnel fire retardant coatings at any time to meet the thickness requirements of construction and design. The coatings scattered during the coating process should be cleaned up before solidification. Fire-proof coatings should meet the design requirements of thickness, the negative deviation of the measured point thickness should not be greater than 2 mm. Fire-proof coatings should be firmly bonded with the base material, and should not be exposed, loose, delaminated and hollow.
When the coating is not fully encapsulated in the structure shape, the surrounding of the coating should be smeared densely. The appearance of fire-proof coating should be smooth and smooth. No leakage. The thickness deviation per meter should not be greater than (+2 mm) and cracks should not occur in coatings. If there are individual cracks, the crack width should not be greater than 1 mm.
3. When the coating of tunnel fire retardant coating reaches the designed thickness, it should be cured naturally for 28 days. During the curing period, if the weather is hot, dry, or directly irradiated by sunlight, the coating surface should be watered to prevent excessive evaporation of water, and should avoid impact and high-pressure water scouring.

Disclaimer: Echemi reserves the right of final explanation and revision for all the information.
Trade Alert
Delivering the latest product trends and industry news straight to your inbox.
(We'll never share your email address with a third-party.)