
Home
>
Different colours! PPG introduces the best color in 2020!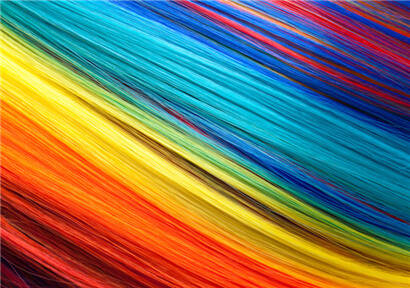 "The faster technology develops, the more conveniences it provides, the more we seek activities, experiences and lifestyles that can bring slowness and authenticity to our lives." "The demand for simplicity and avoidance of technology is partly due to consumers'desire for blue like Chinese porcelain, which brings us closer to natural elements such as ocean and sky - creating tranquility in any space," said Di Schlott, senior color manager of PPG Paint Brand.
In an unmonitored world, the increasing demand for connections is a recurring theme. At the recent PPG Global Colour Symposium, more than 20 PPG global color designers from the automotive, consumer electronics, aerospace and home paint and dye industries were brought together. Within a few days, designers analyzed fashion shows, lifestyles, demographics, geographic location and global and cross-cultural social inspiration to determine which colors resonate and represent PPG's global color projections, including annual PPG colors. "Looking ahead to 2020, we know that color is the trend," Schlott said. "Consumers are tired of pure grey and want to inject color that pleases the senses. Blue is the easiest place to enter from the neutral world to the color world. PPG Chinese porcelain provides cobalt blue energy and brightness - a popular hue sweeping the automotive, consumer electronics and fashion industries. It also incorporates the deep and soft naval tones that are popular in residential and hotel design.
Chinese porcelain is a rich and traditional tone, which provides a perfect and pleasant background for the popularity of lively colors. It can also be used as the bedroom's characteristic color, with refreshing white bedding and crown shape, forming a sharp contrast. In the living room space, color can be added to tufted and velvet furniture blue, or with PPG metal series Hushed copper (MTL141) and other popular metal finishes. Schlott suggested that Chinese porcelain should be matched with gorgeous curtains or warm saffron and turmeric velvet pillows. This tone is also well matched with leather and dusty sand, which is very noticeable. Although Chinese porcelain is recognized as PPG 2020 annual color, it is also the focus of the broader PPG 2020 global color trend prediction. This forecast provides direction and inspiration for architects, designers and owners of hotels, retail and residential markets. PPG customers in all business sectors rely on predictions of new products and color specifications in the construction, aerospace, automotive and consumer electronics industries.

Disclaimer: Echemi reserves the right of final explanation and revision for all the information.
Trade Alert
Delivering the latest product trends and industry news straight to your inbox.
(We'll never share your email address with a third-party.)