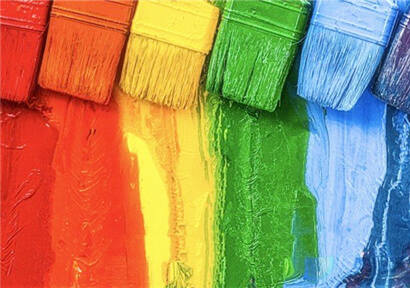 Speaking of the strength and honor of Chenyang Paint, Jin Dexing said, "Chenyang Paint has adhered to the belief of environmental protection in the past 21 years, built the world's largest intelligent manufacturing base of all-water paint, created a national green factory, led a green industry chain, created and led a benefit to the country, the people, health and environmental protection. A new era of paint."
Chenyang Paint is a company with a mission: to protect the blue sky and white clouds, green water and green mountains, for human health. "Every kilogram of paint can reduce VOC emissions by 0.8 kilograms," Kinderstar said. The cause of water painting is to benefit the country and the people, and the cause of water painting is to build virtue, with the Bird's Nest as its spokesperson. The People's Daily has published nine articles and CCTV has reported many times. I am confident and proud to work with such enterprises. "
Reporters learned that under the strategic transformation of water painting in Chenyang, Jin Dexing led the Jiamusi team actively. In response to the call, deep cultivation of the regional market, continuous expansion of high-end product sales channels, through the use of reasonable performance model, to stimulate team hematopoietic capacity, so that the brand awareness and reputation of Chenyang Paint in Jiamusi has been greatly enhanced. Provincial Manager Xu Changjun told reporters that since the strategic transformation of Chenyang Paint, Jiamusi Team has gradually improved its business model and management model according to the actual regional market, and has formulated a unique "playing method" in accordance with local characteristics.
Journalists learned that the unique "playing method" of Jiamusi Team tells consumers that the choice of paint is the choice of health. Paint contains a lot of toxic and harmful substances such as benzene and xylene. According to the survey results of China Indoor Environmental Monitoring Center, the number of emergency cases caused by indoor air pollution is 4.3 million per year, and the number of deaths caused by indoor air pollution is 111,000 per year. Among them, 18.5% of VOCs emissions come from solvent-based paints. Water is the diluent of paint, which has the characteristics of energy saving, environmental protection, non-flammable, non-explosive, ultra-low emission, low carbon health and so on. Every kilogram of paint can reduce VOC emissions by 0.8 kilograms.
Journalist learned that in the sales of high-end products, Jin Dexing asked team members to push high-end products such as Chenyang Zhirun Children's Paint, 2KPU Wood Paint and so on, to set up high standards for store array, all the distributors in other counties set up exclusive stores, and added three exclusive stores in the urban area. Jin Dexing said: "Chen Yang run moistening children's water lacquer extract plant essence, passed the US Department of agriculture biological foundation certification, the French VOC detection A+ grade environmental protection authentication, the biological base C14 content 34%, can highly effective purify the air the formaldehyde and other harmful substances. In Jiamusi, this paint is absolutely the "darling" of the paint industry, not only favored by the majority of parents, but also favored by kindergartens, schools and other educational units, with a daily yield of more than 80%.
Regional Manager Zhang Zhaoqian said that in the year of assault in 2019, Jiamusi Team will improve the assessment mechanism and increase team cohesion through training and expansion; on the storefront, it will implement high-standard display requirements of Chenyang water paint storefront, and increase the sales of high-end products such as children's paint; on the channel, it will be reasonable and profitable. With policies, we will expand the channels of home decoration, retail and distribution, and concentrate our efforts on achieving market goals.
Jindexing told reporters: "Under the trend of water-to-oil, many paint stores in Jiamusi paint market have been replaced by water-to-paint stores, which has become a trend. With the deep ploughing of water paint products in the paint market, it has become a common consensus that national brands are no worse than foreign brands, and that running and using water paint is doing good deeds. As a painter, I want to seize this once-in-a-thousand-year opportunity to make Chenyang paints bigger and stronger in Jiamusi market!"

Disclaimer: Echemi reserves the right of final explanation and revision for all the information.
Trade Alert
Delivering the latest product trends and industry news straight to your inbox.
(We'll never share your email address with a third-party.)