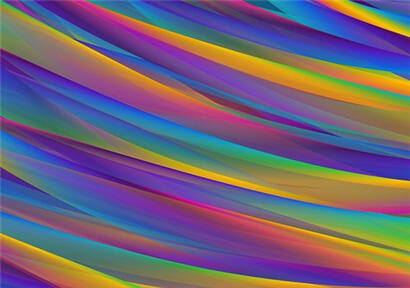 Huizheng Information: Since its launch in 2018, Libang Primitive Plant Extraction Paint has won the public's favor with its brand-new concept of "primitive plant, extract natural" environmental protection plant. In 2019, Libang Native Phytoextract Series was launched, including Native Phytoextract Formaldehyde Resistant, Native Phytoextract Children's Paint and Native Phytoextract Primer. The original plant extract paint series has obtained German Rhine TV certification and American Green Guard GREENGUARD gold-grade certification of indoor air quality, achieving double certification in Europe and America, and creating a new benchmark for super high-end interior wall paint.
Native Plant Extract Series of Libang is on line
International Authoritative Double Certification to Create a New Experience of Coatings Environmental Protection
American Green Guard Indoor Air Quality Certification is an internationally recognized product chemical release certification and label, and its green resource database has been purchased by more than 200 governments. Public utilities and trade associations are listed as guidelines for the purchase of harmless products, which is one of the most stringent and comprehensive indoor air quality standards internationally recognized. On the basis of meeting the VOC certification limits and other harmful chemical release limits, the gold-grade certification products can be safely applied to special environments such as schools and medical institutions.
In 2019, Libang Native Plant Extract series environmental protection certification was upgraded, and obtained GREENGUARD gold certification of American Green Guard and Rhine TV certification of Germany. It has reached the environmental protection standard of double certification in Europe and America. The realization of the double certification of Libang Native Plant Extract Series strongly proves the environmental protection performance of its products, and also provides a reliable guarantee for the family's high-quality and safe indoor living environment. Two new products are on the market, serving a variety of interior wall painting environments. Apart from the gains in environmental protection certification, Libang Native Phytosome Series, based on the original products, has three new products, namely, Libang Native Phytosome Anti-formaldehyde, Libang Native Phytosome Children's Paint and Native Phytosome Primer, which are new products for consumers this year. Provide more options. The product has USDA bio-based certification, the ingredients come from renewable resources such as plants, carrying natural environmental protection genes from the source; at the same time, it effectively purifies formaldehyde and achieves up to 99.9% effective antimicrobial rate, cooperating with the unique air hygiene technology of Libang, so that consumers can breathe the good air at home.
Among them, Libang native plant extract children's paint is further developed in the above-mentioned technology. Its detection standard meets the national standard of GB/T34676-2017 "Children's room interior wall paint for decoration", so that you can avoid worrying about the safety of children's room paint; at the same time, through the first-class anti-fouling standard, the stain can be hid nowhere; There are thousands of colors for you to choose, so that the children's room is full of lasting beautiful colors.
As a global leader of all-round painting service providers, Libang has been combining innovation and environmental protection organically, committed to creating a secure and safe home environment. In the future, Libang will continue to be at the forefront of paint science and technology, rooting green genes in products, providing customers with high-quality green products and services.

Disclaimer: Echemi reserves the right of final explanation and revision for all the information.
Trade Alert
Delivering the latest product trends and industry news straight to your inbox.
(We'll never share your email address with a third-party.)