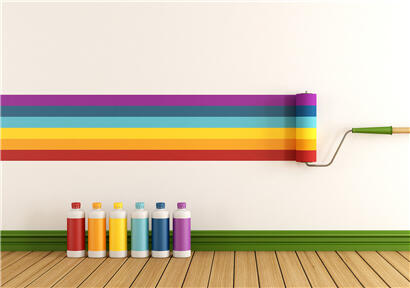 Regarding plastic waste as a valuable resource - using alternative raw materials to get rid of dependence on crude oil - promoting recovery through innovative processes - through a long-term plan, kostrong plans to focus on the development of circular economy and is committed to becoming the innovation leader of the whole plastic industry. Especially in the production field, the company aims to use as many raw materials based on sustainable resources as possible, such as waste, plants and carbon dioxide, so as to minimize the dependence on fossil resources such as crude oil. In addition, it is necessary to recycle waste plastics in a systematic way to the greatest extent, for which covestro plans to develop new technologies. In general, the company hopes to work with as many partners as possible to promote the transition from one-off economy to circular economy and create new business opportunities. Dr. Markus steilemann, CEO of covestro, stressed: "we are facing severe challenges such as climate change and resource consumption caused by population growth, so a truly sustainable lifestyle and economy are indispensable. The single linear production and consumption mode based on one-time use is out of date. We must strengthen the concept of recycling and take corresponding actions in a timely manner. " According to the introduction of Xerox, the plastics industry has a lot to do in promoting the development of circular economy. "Our company wants to be a pioneer in this process, not only for environmental and social benefits, but also for those customers who are willing to work with us to achieve a circular economy."
Carbon cycle covestro has taken the first step. By launching the global strategic plan, the company has established a recycling system in various fields and set specific and measurable goals for it. Actions have been taken to achieve carbon cycling by replacing crude oil with alternative raw materials. Especially in the field of using carbon dioxide as raw materials, covestro has become a pioneer. With relevant innovative technology, the company has recently been shortlisted for the prestigious German Presidential Award final. However, plastic waste recycling may be the biggest contribution to the formation of closed-loop. In order to make better use of plastic waste, the waste treatment system must be greatly improved and redesigned. Kostron hopes to contribute to this by developing new recycling technologies. The goal is to use the most energy efficient way possible to convert plastic waste back into molecules. For example, cos is working with partners to study the reuse of flexible polyurethane foam, which can be used for mattress manufacturing. In addition, covestro plans to start from the first plastic design link in order to effectively recycle it. At the same time, to ensure that plastic products as long as possible life, so as to avoid waste.
Plastics: solutions to many problems Most importantly, waste must be systematically disposed of to prevent uncontrolled flow of waste into the natural environment. The flow of plastic waste into the ocean is in fact the result of a lack of waste management," says Mr schlevin. Plastic itself is not a problem and should not be banned. On the contrary, high-quality plastics can solve many problems, such as the urgent need for plastic solutions in renewable energy, new transportation, sustainable construction and other fields. In order to prevent the flow of plastic waste into the water, covestro also participated in the "end plastic waste alliance", which is composed of several enterprises and was officially established in early 2019. Kostron has also joined the new "recycling plastics alliance" to promote the recycling of plastics in Europe through cooperation with other enterprises and organizations. As a whole, kostrong hopes to cooperate with as many participants as possible in each link of the value chain to explore the best solution to achieve circular economy. The company believes that circular economy will also bring new business opportunities, such as new value creation approaches and new business relationships that surpass existing B2B businesses.
At the 2019 International Plastics and Rubber Exhibition (k exhibition) in Dusseldorf, Germany, kostrong will show a series of products and technologies related to material recycling, involving many fields. For example, kostron works with partners to make new electronic parts from recycled polycarbonate. Covestro will also hold the theme day of "circular economy" at its booth on October 23.

Disclaimer: Echemi reserves the right of final explanation and revision for all the information.
Trade Alert
Delivering the latest product trends and industry news straight to your inbox.
(We'll never share your email address with a third-party.)