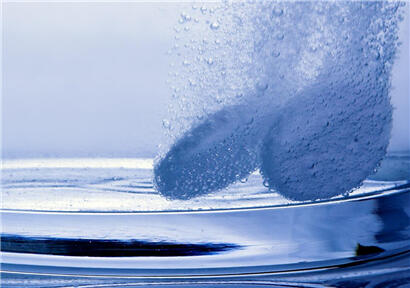 Morepen Laboratories Ltd. has developed and added three blockbuster drugs to its portfolio of Active Pharmaceutical Ingredients (APIs) for sale in domestic and global markets. The three APIs are: Rivaroxaban (trade name: Xarelto), Vildagliptin (trade names: Galvus, Zomelis) and UDCA (Ursodeoxycholic Acid). While the first two products will augment Morepen's presence in the Cardiac and Diabetic segments respectively, UDCA will cater to liver treatment.
The current global market for Rivaroxaban, a powerful anticoagulant, is $7.19-bn and that of Vildagliptin, a oral anti-diabetic drug used for treatment of type 2 diabetes, is $1.28-bn. The global market for Rivaroxaban is likely to touch $9-bn by 2023, while that of Yildagliptin is expected to reach $1.35-bn by 2021.
Morepen will initially target patent-free markets for these two drugs globally. The Drug Master File (DMF) for regulatory markets like US etc. will be filed within the next 12 months.
"Dedicated efforts of Morepen's in-house R&D Centre at Baddi (Himachal Pradesh), which was recently approved by Department of Scientific & Industrial Research, Govt. of India, has led to the release of these three products," Mr. Sushil Suri, Chairman and Managing Director, Morepen Laboratories Ltd., said.
Rivaroxaban is the 10th largest selling drug worldwide. It was initially developed and patented by Bayer. The Indian patent for the drug is to expire in December 2019. Morepen already has substantial presence in this category with two leading statins – Atorvastatin and Rosuvastatin – that are aggressively being used for lowering cholesterol.
Vildagliptin caters to the Diabetics market, and Morepen's footprint in this sector is well established with a series of glilptins like Sitagliptin, Linaglitptin, Saxagliptin and new series of gliflozins like Empagliflozin and Dapagliflozin, developed at its R&D Centre. Vildagliptin's patent is presently held by Novartis and is set to expire worldwide in December 2019. The drug has about 25% share of the Indian gliptins market of Rs. 3,500-crore.
UDCA is a niche product and has lot of technical challenges to synthesize. It is a naturally occurring product in the bile acid, and used for the treatment of Primary Biliary Cirrhosis, a liver disease. It is also prescribed for the decrease in bile absorption, reduction in gallstone formation and also to relieve the symptoms of itching. UDCA has a niche market of $200-mn, which is expected to touch $300-mn by 2023. UDCA is already patent-free worldwide and ready for exporting across all the continents.

Disclaimer: Echemi reserves the right of final explanation and revision for all the information.
Trade Alert
Delivering the latest product trends and industry news straight to your inbox.
(We'll never share your email address with a third-party.)