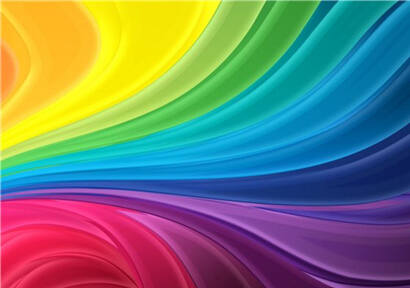 The global automotive coatings market is affected by the plight of many international automotive manufacturers. In particular, OEMs and coatings on plastic parts are now falling. The future of automotive touch up paint is slightly better. Some coatings are online coatingol.com. In 2018, the market value of the global automotive paint market is expected to be about 22.6 billion euros, of which automotive OEM paint accounts for the largest share, followed by automotive touch up paint. The total market volume is 3.06 million tons. According to the estimation of IRL, the global automotive OEM and plastic parts coating market will reach 2.25 million tons in 2018, slightly lower than that in 2017. Sales also fell to 13.59 billion euros from 13.74 billion euros. Analysts at IRL believe that the decline in sales is due to slower or lower car production in major markets. With the early signs of 2019, this downward trend is expected to continue, and once the automobile sales demand in the main market tends to stabilize, it is expected to pick up from 2020. Since then, the market will continue to grow, reaching nearly 2.5 million tons by 2023. However, the automobile market is in a dilemma at present.
For example, Robert Bosch, the auto supplier, recently revised his forecast for global auto production, which is expected to fall 5% this year, higher than the 3% drop previously expected. The BBC is also reporting a drop in demand. After years of strong growth, global car sales in 2018 were roughly flat, mainly due to the decline in demand in China, the world's largest market. China's economic downturn comes as demand in two other big car markets, Western Europe and the US, has slowed as consumer confidence has weakened. The number of Global Automotive Coatings Markets in 2017 and 2018 is also a headache for automotive manufacturers in Europe. Air quality issues and tax changes have led to a significant decline in diesel sales, which has led to a decline in new car registrations in many European countries in 2018. More challenging, perhaps, is the introduction of strict new carbon dioxide emission standards in response to global warming, which makes car manufacturing more expensive. Starting from 2021, if the manufacturers' fleet violates the agreed emission limits, the manufacturers will face huge fines from the EU, and these targets will become increasingly stringent.
In order to reduce the emission level, automobile manufacturers will need to sell more electric vehicles, but there are many obstacles. Many automakers are not ready to deliver the right amount of electric vehicles. They need to change their way of doing business and adapt their cars to the mass market, but that requires investment. Other concerns are also troubling automakers, one of which is the emergence of new technologies that may fundamentally change our relationship with car ownership. If driverless cars become mainstream in the next 15 years, many people may choose to share or rent rather than own their own vehicles. This may reduce travel costs per mile, making ownership less attractive. The global automotive touch up paint market continued to grow in 2018, reaching nearly 810000 metric tons, worth 8.98 billion euros. In contrast to the automotive OEM and plastic parts coating market, the touch up paint market is expected to grow steadily. According to IRL, the output will exceed 900000 tons in 2022 and reach 930000 tons by 2023. Asia Pacific has the largest share of sales, followed by the Americas. As far as the application system is concerned, water-based coatings have accounted for the majority of automobile OEM coatings sales, which is mainly due to the regulations formulated in Europe and North America for these markets. In 2018, the OEM field accounted for 930000 tons of waterborne coatings, followed by 840000 tons of solvent based coatings and 40000 tons of powder coatings. In the market of touch up paint and plastic parts, solvent based paint still plays a leading role. About 76% of application systems in the field of touch up paint are solvent based. In the field of plastic parts, the proportion of solvent system is 79%.

Disclaimer: Echemi reserves the right of final explanation and revision for all the information.
Trade Alert
Delivering the latest product trends and industry news straight to your inbox.
(We'll never share your email address with a third-party.)