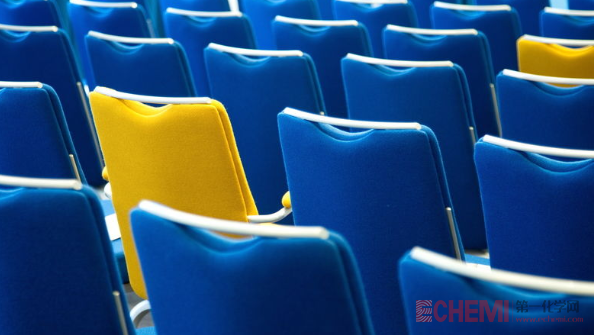 New plastics recycling plants that recycle crude oil and fuel from plastic waste are putting more pressure on global oil demand prospects.
Although plastic mechanical recycling has been around for many years, advanced chemical processing depends on pyrolysis, catalytic cracking and gasification to produce synthetic fuels or raw materials for traditional refineries.
Especially the resistance to disposable plastics is rising. Some companies are considering putting these new factories into operation on a commercial scale. The ReOil process of MOV, an Austrian company, dissolves waste plastics and cracks them into a short-chain "high-quality" light crude oil. Thereafter, the synthetic crude oil will be transported to the company's Schwechat refinery and processed into raw materials for the fuel or plastics industry. Rainer Seele, CEO of OMV, said in a strategic report last November: "This is the lowest sulfur crude oil I have ever seen in my life. That means that processing this crude oil will not produce sulfur or nitrogen oxides emissions.
OMV's pilot ReOil plant at Schweishatt Refinery can produce 100 litres of synthetic crude oil per hour from 100 kg of waste plastics. The commercial chemical plant plan will increase processing capacity to 2,000 kilograms of waste plastics per hour. Finland Neste is the world's largest producer of renewable diesel fuel from waste. The company is also developing a process for converting liquefied waste plastics into raw materials, and plans to conduct industrial scale tests this year. Neste hopes to process 1 million tons of plastic waste per year by 2030.
In the United States, BP has agreed to buy up to 16 million gallons/year of ultra-low sulfur diesel fuel and naphtha blends from RES Polyflow, a plastic fuel producer in Ohio. The company's first commercial production plant is scheduled to go into operation this year to process low-value mixed plastic waste, which is often landfilled or polluted the environment.
Petrochemical demand is strong
Although the starting point is very low, chemical recycling technology is accelerating development, coupled with further policy support, this technology is expected to erode future oil demand, which has already been in all directions under the pressure of the vigorous development of electric vehicles and the switching to natural gas. Driven by plastic demand, petrochemical industry is becoming the biggest driver of oil consumption in the coming decades. According to the International Energy Agency (IEA), there will be an additional demand of 5 million barrels per day by 2040.
But more policies and measures to encourage plastic recycling have been introduced, which means that more waste should be available with the maturity of chemical technology. Steve Zinger, senior vice president of the chemical industry at Wood McKenzie, a consultancy, said at a petrochemical industry conference in San Antonio last week: "This could lead to reduced or peaked demand for petrochemical products in the future, especially considering the heavy use of aromatics and olefins in the plastic industry." In view of the expected increase in the number of plastic recycling, S& (P Global Platts Analytics) predicts that the proportion of recycled plastics in the global total demand for new polymers will rise from 7% in 2015 to more than 12% in 2030.
Fighting plastic pollution
Of course, we will not lack waste plastic materials for processing. At present, only 15% of the world's commodity plastics are recycled, most of which go into landfills, incinerators or the environment.
Europe has the highest recovery rate, with about one third of the 27 million tons of plastic waste produced annually being collected and recycled.
But Brussels needs to accelerate further action, with the goal of increasing plastic recovery to 50% by 2030.
In the United States, the American Chemistry Council estimates that only a quarter of the recyclable plastics to be landfilled can produce 59,000 barrels of clean diesel oil and 29,000 barrels of naphtha per day through advanced recycling technology.
If the average recovery rate of recycling can be increased, the quantity of recycled fuel made from waste plastics will change significantly, thus reducing the crude oil demand of refineries.
IEA estimates that if global recovery efficiency doubles to 34%, oil demand will be reduced by 1.5 million barrels/day in 2040 compared with the basic scenario.
According to BP's recent forecast, coupled with the expected tighter regulation of plastics, the doubling of recycling efficiency will lead to a reduction of global oil demand by about 3 million barrels per day in 2040. Some argue that the impact of potential plastic bans and higher recycling efficiency on oil demand is still underestimated. Christof Ruhl, a former chief economist at BP, has warned that reduced use of disposable plastics and a 25% increase in permeability of recycled plastics by 2040 will shrink oil demand by more than 20% in 2040. In an article published in February,
Ruhr said: "[This] may lead to the predicted peak oil demand 10 years ahead of schedule. If an enterprise promotes investment to expand its petrochemical business on the basis of standard forecasting, it will be likely to face asset dilemma. The general ban on disposable plastic products and packaging is complicated by the carbon footprint of alternatives such as glass and metal. That means that chemical recycling is expected to play a much larger role. In either case, oil demand will be the loser.

Disclaimer: Echemi reserves the right of final explanation and revision for all the information.
Trade Alert
Delivering the latest product trends and industry news straight to your inbox.
(We'll never share your email address with a third-party.)