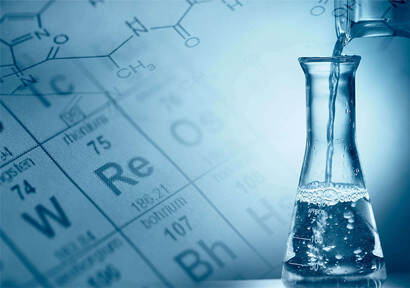 At present, the domestic anthracite market remains stable as a whole, and the trading atmosphere in the market is still acceptable. At present, the favorable factors of anthracite are mainly concentrated in the supply side. The price of the main anthracite block in Ningxia is 1480-1600 yuan/ton. It is known that the overall output of anthracite in local coal mines has been reduced compared with last month due to factors such as security inspection and environmental protection. Coal enterprises indicate that the shipment situation at this stage has improved slightly and that short-term price wait-and-see is the main factor. Sporadic local mines in Yangcheng area of Shanxi Province have recently tentatively raised the price of anthracite lump coal by 10-40 yuan/ton. Now the local price of smokeless lump coal is more than 950-1020 yuan/ton. It is worth noting that the anthracite lump coal market in Shanxi has stabilized recently, and there are not many actual price adjustments. The price of local end coal has risen or fallen slightly, with the increase or fall of more than 10-50 yuan/ton. It is understood that some coal mines because of poor coal quality, the enthusiasm of users to pick up goods is not high, leading to a small drop in prices; and some local high-quality anthracite end coal shipment is relatively smooth, the enthusiasm of steel plants, power plants can still be shipped, forming a certain good support for the market. At present, the output price of anthracite-free end coal in Qinshui area of Shanxi Province is 680-730 yuan/ton, while that of 9# end coal in Gaoping area is 240-460 yuan/ton.
On May 15, the domestic urea market was weak, and the follow-up of new orders was weak. Shandong small granule mainstream reference 1960-2040 yuan/ton; Linyi market reference 2010-2020 yuan/ton; Hebei small granule sales 1940-2010 yuan/ton, about 1960 yuan/ton outside the province; Henan small granule transaction reference 1930-1950 yuan/ton, light delivery; Shanxi large granule stripping 1880 yuan/ton, small granule stripping 1880-1890 yuan/ton, the main supply of pre-revenue; Jiangsu and Anhui reference 2000-2090 yuan/ton, walking goods 1. General; Northeast Auto Shipping factory 2010-2100 yuan/ton, continued to be weak. Sichuan and Chongqing enterprises refer to 1970-2050 yuan/ton, follow-up on demand; Guangxi 2140-2150 yuan/ton, the mentality is not good. At present, the overall trend of domestic urea market is weak, dealers are mainly cautious and wait-and-see. Agricultural purchasing stagnates, most industries follow up on demand; factory orders slightly fall, price pressures downward. Zhuo Chuang expects that the recent slowdown in new single transactions, the domestic urea market to maintain a narrow consolidation.
Future forecast: In lump coal, the market of anthracite lump coal is improved by stages supported by the supply side, and the enthusiasm of downstream users for raw coal procurement is still acceptable at this stage, so the lump coal market is supported to a certain extent. It is expected that the market of anthracite lump coal will be strong in the short term, and some local mines may raise the price of coal slightly.
Fine Coal, May 15 coastal power data: 16.126 million tons of inventory, 600,000 tons per day, available for 26.9 days, the current shortage of power coal supply is the main favorable factor to support the rising price of pithead coal. In the aspect of anthracite end-coal, stability is the main factor. Local mines or small adjustments are made according to their own production and marketing conditions, with the increase and fall range of more than 30 yuan per ton.

Disclaimer: Echemi reserves the right of final explanation and revision for all the information.
Trade Alert
Delivering the latest product trends and industry news straight to your inbox.
(We'll never share your email address with a third-party.)