India's drugs & pharmaceuticals industry has seen strong growth for more than a decade now and is now globally recognised at least as an important producer of competitively priced generics – both as active pharmaceutical ingredients (APIs) and finished formulations. It has also carved a space for itself in the lucrative business of custom services and products, serving innovator companies with bespoke offerings. About half a dozen companies in India now have a revenue in excess of a billion dollars, with a significant portion coming from the developed world, particularly the US – the world's largest and most attractive pharma market.
The industry is, however, facing strong headwinds. Regulatory pressure on the industry is mounting, and not a month goes by without a report of one company or the other failing the exacting scrutiny of the US Food and Drug Administration (USFDA). There are also concerns about the environmental impacts caused by the reckless disposal of wastes from the multi-step syntheses that most APIs need, as also on the dependence that India has on China for key raw materials.
$130-bn industry by 2030?
According to the Indian Pharmaceutical Alliance, a small clutch of manufacturers that account for a sizeable chunk of the industry's domestic sales and exports, annual revenues in the industry can rise from $38-bn in 2018 to anywhere between $80-bn and $90-bn by 2030 in a base case scenario wherein the industry grows at its historical rates of 7-8% annually. But, given the right impetus through policy & fiscal support, the industry has within itself the ability to grow much faster at 11-12% annually to reach a size of $120-bn to $130-bn. This will come from accelerated growth in the Indian and US markets, increased penetration into newer areas as Japan, Europe and China, and more integrated schemes of manufacturing.
Domestic market to benefit from expanded reach to rural India
In the domestic market significant new opportunities will arise from the expanded reach of modern medicine into corners of the country where penetration is still poor. Recent initiatives by the government to provide universal healthcare across the country, if successfully carried through with the right budgetary support and the active participation of stakeholders in the public and private sectors, will boost demand for drugs very significantly.
While healthcare is more than just offering drugs at affordable prices – a regrettable emphasis that still prevails in the form of draconian price control measures for drugs – it is impossible to achieve the aim of increasing the Disability Adjusted Life Years (DALY) of India's populace to near parity with that in the developed world by 2030 (from a level of 72% now), without a larger role of India's pharma industry.
Complying with increased scrutiny from US regulators
A much larger international presence is within reach of the industry by building on the strong foundation laid over the last decade. Exports from the industry are now almost evenly divided between APIs and finished formulations, with the latter having grown at a faster pace than the former in recent times. The US remains the dominant destination for Indian pharma, accounting for about a third of total exports – not surprising considering it is the world's largest and most lucrative market.
The importance of the US market to Indian pharma is unlikely to change any time soon, but business there is clearly becoming more challenging for a number of reasons. For one, there has been considerable consolidation amongst customers involved in the dispensation of generics to patients and price pressures on generic suppliers have mounted.
Regulatory scrutiny of the manufacturing and quality assurance practices of Indian pharmaceutical companies has intensified in the last few years and this trend will continue going forward. In their quest for growth, some Indian companies have cut corners, but there is now realisation in the industry that sustainable growth will only come from obsessive compliance with the complex web of regulations.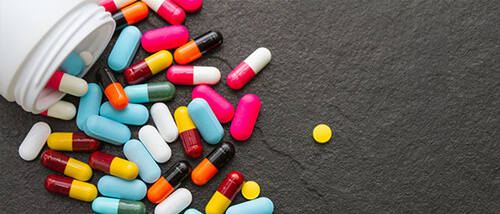 Diversifying geographical presence
The industry will, however, do well to diversify its geographical presence. The lucrative Japanese market has opened up to generics to curb soaring healthcare costs and a handful of Indian companies are set to reap the benefits of several years of hard work. In Europe, the penetration of generics varies from one country to another, but in nearly all there is still scope for growth. There are also opportunities in the populous markets of Latin America (e.g. Brazil), the Middle East, and to some extent, Africa.
All these add up and act as another engine for growth.
Rejigging product portfolios
The challenge posed by growing competition and shrinking margins in the generics space can only be overcome by rejigging product portfolios to focus on speciality, value-added products. This is not as easy as it sounds and will require far greater efforts at innovation than what the industry has been used to. There are some nascent efforts at new drug discovery that have made some headway and the next decade should hopefully see an India-discovered molecule hit the world stage. If it does happen, it will likely be in partnership with a global partner who will de-risk a portion of the substantial costs associated with taking a discovery from the comforts of a laboratory through demanding clinical trials to the marketplace.
Leveraging opportunities in biologics
With more and more biologicals being launched to treat diseases like cancer, for example, and older generation products coming off patent, it will also be crucial for leaders in the India pharma space to build up competencies in this area. Emphasis will need to be given to manufacturing, as well as on clinical trials to prove bio-equivalence to the innovator's drug. The regulatory pathway to approve bio-generics is taking shape even in the US and this is a high value opportunity. Given the complexities of the business, the high barriers to entry and the larger capex requirements, biologicals is a space that is unlikely to get as crowded as small molecules.
Ramping up capabilities for APIs and intermediates
One area of concern is the industry's reliance on imports, especially from China, for APIs and advanced intermediates. According to some estimates, this dependence is as high as 80% for several high volume products, and is clearly unsustainable. Disruptions in availability, as well as sudden and dramatic price increases have become common in the recent past as China's fine chemical industry is being held to a higher level of environmental compliance.
To address this gap, a high profile committee had in 2015 made several suggestions, including the creation of dedicated infrastructure to aid investments in manufacture of vital inputs, but so far no progress has been made. Action on creation of dedicated zones, preferably within the chemical parks mooted for the coastal states of India, is urgently needed. These parks should have environmental clearances and common utilities such as solvent recovery and distillation plants, power and steam units, effluent treatment plants, instrumentation facilities etc.
Governments should also aid partnerships between the CSIR laboratories involved in the chemical, biological and pharmaceutical sciences, and the industry so as to develop technologies for several high volume intermediates and APIs currently imported. The aim should be self-reliance in these inputs at least to the extent of 75% of the national requirements, as determined by a comprehensive study of their needs over a 10-year horizon.
In the past the viability of several Indian manufacturing units has been threatened by the flood of imports from China at prices that defy economic logic. Mechanisms to quickly identify such imports that come not from technological advances, but by predatory pricing aimed at eliminating the competition, need to be put in place.
Larger role on the world stage
India's pharmaceutical industry is well positioned to take its global value share to ~7% by 2030 from about half that level now. By doing so the industry will break into the top-five markets, from its current ranking of 11th now. It must aim to do this on a more sustainable basis.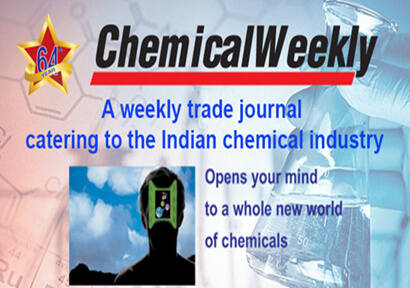 
Disclaimer: Echemi reserves the right of final explanation and revision for all the information.
Trade Alert
Delivering the latest product trends and industry news straight to your inbox.
(We'll never share your email address with a third-party.)