
Home
>
Akzo Nobel and PPG are all optimistic about the coating field!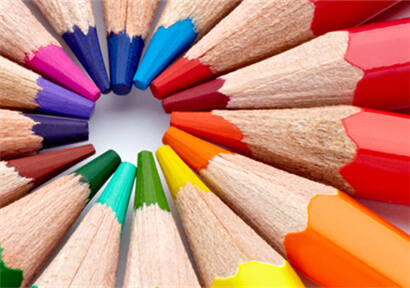 PPG recently announced that it has reached a final agreement with private equity firm Sverica Capital Management LP to acquire Dexmet Corporation, a maker of aerospace, automotive and industrial surface special materials. The company is a leader in several key applications, including aircraft lightning protection. The deal is expected to be completed in the third quarter of 2019, depending on customary terms. Financial terms have not yet been disclosed.
"The acquisition of Dexmet will provide further value to our customers by enhancing the PPG product line, expanding our R&D capabilities, and increasing our market scope in PPG aerospace, automotive and industrial coatings businesses," said Michael McGarry, chairman and CEO of PPG. Dexmet, headquartered in Wallingford, Connecticut, was founded in 1948. The company focuses on customized, highly engineered, expanded and perforated metal foils and polymers for critical mission applications in aerospace, energy storage and other industrial applications. Dexmet has about 75 employees. "The Dexmet team is very happy to be part of the PPG family," said Timothy Poor, chief executive of Dexmet. "PPG's technological leadership and commitment to innovation are in line with Dexmet's, which can greatly broaden our path and bring solutions to our customers." Dexmet's leading position in aerospace surface technology will provide a strategic complement to our wide range of aerospace coatings product portfolio. The R&D team of PPG will take advantage of Dexmet's expertise in ultra-thin metal foil and polymer mesh in the market we serve, "PPG Global Aviation Daniel Korte, Vice President of Aerospace. "In addition, Dexmet's customer-centric business model is highly complementary to PPG's business, thus achieving a seamless integration process."
Recently, paint giant Akzo Nobel announced its intention to acquire Mapaero, a French aviation paint manufacturer. The acquisition will strengthen Akzo Nobel's global position in the field of aviation coatings, especially in the sub-field of structure and cabin coatings, and directly contribute to the company's guidance in 2020. Founded in 1992, Mapaero focuses on Sustainable water-based and advanced environmental products. It has a production plant in France with about 140 employees. Develop, manufacture and sell aircraft coatings according to customer requirements. Its specialty is waterborne coatings and other advanced environmental protection coatings. These products combine performance and economic advantages. They meet the highest quality and technical requirements. They are applied to civil and military helicopters, civil and military aircraft and commercial aircraft, providing special coatings with anti-skid, anti-static and anti-corrosion properties. Customers include Airbus, Bombardier, European helicopters, Dassault, Air France, Lufthansa and so on. Thierry Vanl anckerl, chief executive of Akzonobel, said: "The world-class product line from the two companies is very suitable. By combining our expertise, we will be able to consolidate our global position in steadily growing aviation. This transaction will enable us to be guests. Households provide a broader portfolio of innovative and sustainable products. It also demonstrates our commitment to continuing to invest in strategic growth opportunities, because we have made progress together: 15 times 20 strategy, and will add up to our sales target rate of return of 15%. The proposal is an exciting opportunity. Our activities and activities complement each other, and our ideal position is to help them further improve their existing product mix and service level. This combination obviously has a strong match. Eric Rumeau, president and CEO of Mapaero, added.
Akzo Nobel's offer is subject to routine information and consultation procedures approved by Mapaero Employee Representatives and Regulatory Departments. The transaction is expected to be completed in the second half of 2019.

Disclaimer: Echemi reserves the right of final explanation and revision for all the information.
Trade Alert
Delivering the latest product trends and industry news straight to your inbox.
(We'll never share your email address with a third-party.)