
Home
>
Another 20 assured meat and vegetable supermarkets will be built in Wuhan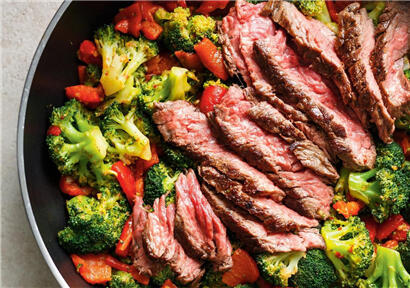 Hubei Daily News Wuhan will create another 20 "Rest assured meat supermarkets" in the year, bringing the total number of "Rest assured meat demonstration supermarkets" and "Rest assured meat supermarkets" to 48. On August 16, the city's market supervision and Management Bureau jointly convened a mobilization meeting with the Wuhan Commercial Association to deploy the creation work.
"Rest assured meat and vegetable supermarket" must meet the requirements of reliable quality, controllable risk, traceable bill, traceable source, data sharing and accountability.
According to the introduction, the establishment work takes the way of voluntary registration and year-end audit and evaluation. The aim is to further enhance the safety index on the tip of the tongue of the citizens by creating promotion, demonstration and guidance, implementing the main responsibility of large-scale supermarkets and key enterprises, standardizing and strengthening the supervision of supermarkets and supply chains in the whole process. In June 2017, Wuhan was successfully selected as the first batch of "National Food Safety Demonstration Cities". It is an important index of the national food safety demonstration city to establish a safe meat and vegetable demonstration supermarket. In 2018, the city's three supermarkets, Zhongbai Storage Fruit Lake Shop, Wuhan Supermarket Living Hall and Yongwang Wuhan Jinyin Tan Shop, were rated as the first "rest assured meat demonstration supermarket" in Hubei Province; 25 supermarket stores, such as Zhongbai Storage Xinhui Shop, Baishengdian of Wuhan Supermarket Company, Zhongnan Shop of China Merchant Fair Supermarket, were rated as Wuhan City. The first batch of "Rest assured meat supermarkets". At present, there are 28 "Rest assured meat demonstration supermarkets" and "Rest assured meat supermarkets" in the city. It is known that more than 1,000 domestic and foreign supermarkets, such as Zhongbai Storage, Wu Shang Supermarket, Chinese Par Price, Wal-Mart, Carrefour, Yongwang, Box Horse, Darun Fat, Metro, Hualian, have been incorporated into the system of establishing "Rest-at-ease Meat Supermarket" in Wuhan. In order to standardize the establishment work and create a long-term mechanism for food safety, Wuhan Commercial Federation and Wuhan Chain Business Association have issued unified standards for the establishment of food safety, including the establishment and improvement of quality and safety management system, optimization of supply chain, strict implementation of purchase inspection and audit system and four-level inspection and control system, and completion of the establishment. Good information-based food safety traceability system, the establishment of high-quality counters and other aspects.

Disclaimer: Echemi reserves the right of final explanation and revision for all the information.
Trade Alert
Delivering the latest product trends and industry news straight to your inbox.
(We'll never share your email address with a third-party.)