Petro-chemical-based solvents used for edible oil, colorant and aroma extraction are environmentally damaging and present a health risk to workers. Norbert Patouillard, Director of Sales and Marketing at Pennakem, explains how his renewable chemistry firm can help food manufacturers find more sustainable solutions.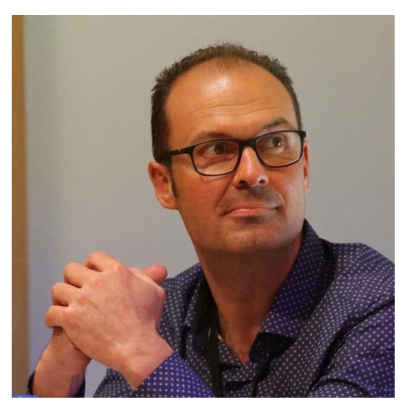 What would you like Food ingredients Europe participants to know about Pennakem?
"Our key message to the Food ingredients Europe audience is that Pennekem is a bio-based solutions provider with applications for the food industry. We are perhaps more well-known in other sectors like pharma, and we now want to penetrate the food market with our bio-based expertise."
How has the company evolved towards providing food sector solutions?
"In the early 2000s, we developed new bio-based solvents that were first used in the pharma sector. Around 2012 we started thinking about developing applications for the food industry, and launched a project to be more active in this sector. We wanted to help the industry to replace petro-chemical solvents, which are currently used in food processes such as edible oil and protein extraction, with more sustainable solutions for future generations."
What will you be bringing to the Fi Conference?
"Our main goal is to promote our processing solutions for the food industry. We will be telling food businesses where our solutions can be applied, most notably in the edible oil, plant protein, aromas and natural colorants sectors. These are all products used in the food industry, and are produced using petro-chemical processes. This is what we are targeting. We are not bringing a product to the conference as such, but rather offering sustainable processing expertise."
How can Pennakem contribute towards a more sustainable future?
"Our approach is to find sustainable solutions for the industry. This can mean for example the replacement of petro-chemical processes with bio-based renewable sources, which do not compete with other end uses. This is a really important point. We try not to use biomass for our solvents that could be used as a food source or take arable land for production or even participate in deforestation. This is an issue that has troubled the biodiesel industry. Instead, we take biomass that is considered waste and see if we can add value. This is our key competency.
"In our business, we always try to work with partners that operate in a sustainable way, and try to optimise our processes and avoid waste. A key point is to always improve our products and service. This includes ensuring that everything we put on the market is respectful to the environment, and ensures the safety of workers and consumers."
What would you say your long-term ambitions are as a business?
"Over the long term, our aim is for our solutions to be accepted by the market, and to help food and ingredients manufacturers to replace petro-chemical processes throughout their supply chain. We want to become the partner of preference for future generations and achieve a strong share of this growing market segment."
What do you hope to take away from the Fi Conference?
"We want participants to come back to us with possible projects where we can work together. These might involve for example edible oil producers and protein producers, but also food formulators who might have identified processes that could be bio-based rather than petro-chemical-based."
"Again, our overall aim is to help industry remove petro-chemicals from the food supply chain. We hope that our attendance at Food ingredients Europe will help to generate positive ideas, and enable companies to see that our solutions are adjustable and viable. We can help them make that transition to sustainable processing happen quicker."

Disclaimer: Echemi reserves the right of final explanation and revision for all the information.
Trade Alert
Delivering the latest product trends and industry news straight to your inbox.
(We'll never share your email address with a third-party.)