
Home
>
The annual per capita consumption of food and beverage exceeded 7,000 yuan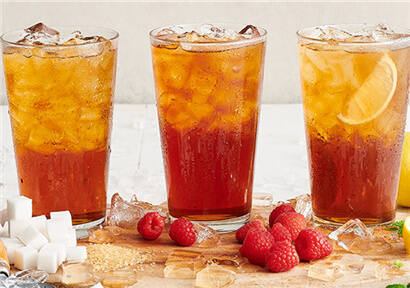 Yesterday, the Guangzhou Academy of Social Sciences, Guangzhou Business Bureau, Guangzhou Business Association and Social Science Literature Publishing House jointly published the "Guangzhou Blue Book: Guangzhou International Business Center Development Report (2019). According to the Blue Book, Guangzhou's per capita annual food and beverage consumption exceeded 7,300 yuan in 2018, ranking first in major cities in China. At the end of 2018, Guangzhou has nearly 12,000 Cantonese restaurants, accounting for 1/8 of the total number of Cantonese restaurants in the country, and 1/4 of Cantonese enterprises in Dawan District.
Guangzhou catering industry continues to show a steady growth trend, realizing retail sales of 10.9214 billion yuan in 2018, an increase of 6% over the same period in 2017, and boosting the whole industry. The total retail sales of consumer goods in the city increased by 0.7 percentage points. The retail sales of catering industry accounted for 11.8% of the total retail sales of consumer goods in the city, which was 0.5 percentage points higher than that in 2017 (11.3%).p>Guangzhou's per capita annual food and beverage consumption exceeded 7300 yuan, ranking first in major cities in China. Guangzhou's per capita annual food and beverage consumption expenditure has remained the first in the country for many years. The strong demand has laid a solid foundation for further polishing the city business card of "eating in Guangzhou" with Lingnan culture as its foundation and Cantonese cuisine as its symbol.
Blue Book indicated that in 2018, the pace of transformation and innovation of catering enterprises in Guangzhou was accelerated, and the direction of industrialization, branding, digitalization and chain development was developed. The catering enterprises represented by Guangzhou Restaurant and Peninsula Catering Company, through exploring innovative measures such as central kitchen distribution and building food industrialization production base, have obvious trend of industrialization operation and more abundant business format.
Yaohua Group, Taotaoju, Lianxianglou, Huangpu Huayuan and other catering enterprises have accelerated the pace of catering food industrialization and achieved good market performance through industrialized production, technological transformation and brand promotion.
Congjiazhuang, Hakka and other well-known catering brands accelerate the transformation of the Internet and digital upgrading. The Internet application and promotion of catering industry have been further deepened, and online catering consumption mode is increasingly prevalent. The city's accommodation above the quota and catering industry's meal income realized through public network increased by 62.4% year on year.
Catering enterprises are developing at a faster pace. Yaohua Group is committed to building a chain catering brand of "Goose Chain Hotel". Wenwen Wen, the new version of Goose Chain and Lingnan Zhenwei are stationed in K11. Capital, Zhenkungfu and other brand fast food chains are mainly engaged in group food, community fast food and white-collar working food market through industrialized food production. Good market response has been achieved. The first edition of Michelin Guidelines Guangzhou in 2018 was released successfully. A total of 63 restaurants were selected successfully, of which 8 restaurants received a one-star rating. On June 28, 2018, the first batch of Michelin star-rated restaurants in Guangzhou were launched, and a total of 8 restaurants received a star rating.
Guangzhou has become the second city in mainland China and the 32nd city in the world with Michelin Guide. This will help Guangzhou's catering industry to make progress in internationalization and further polish the cultural brand of "eating in Guangzhou". Guangzhou successfully hosted the Spring Conference of the World Food City Alliance, the Guangzhou International Food Festival, the Global Catering Industry Congress, the Asia-Pacific Preliminary Competition of the Bogus Cuisine Competition and other international activities. Guangzhou's cuisine culture was promoted through multi-channel and three-dimensional publicity, and the international popularity of "Food in Guangzhou" was significantly enhanced. During the Guangzhou International Food Festival, there were 290 booths in Xiongfeng City, 152 of which were gourmet booths; the area of the booth was 65,000 square meters, doubling from 2017; the number of visitors reached 810,000, with a consumption of 157 million yuan; and the number of participants in Panyu District reached 945,300, with consumption of about 1.5 million. Seventy-two million yuan.

Disclaimer: Echemi reserves the right of final explanation and revision for all the information.
Trade Alert
Delivering the latest product trends and industry news straight to your inbox.
(We'll never share your email address with a third-party.)