
Home
>
Central enterprises have signed more than 20 billion yuan in Shanghai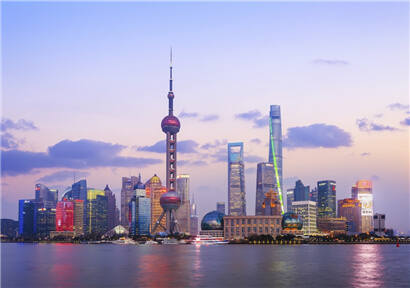 A batch of state-owned enterprise investment projects with a total amount of over 20 billion yuan have recently been collectively contracted to settle in the Shanghai Free Trade Experimental Zone. This is an important measure to implement the "Several Opinions on Supporting the Reform and Opening of Pudong New Area and Re-starting the Reform and Opening-up and Realizing the High Quality Development of the New Era", which will inject new ideas into Pudong's reform and opening-up. Motivation.
China (Shanghai) Free Trade Pilot Zone Central-Local Integration Development Platform was established in May last year at the headquarters base of central enterprises in the Expo area. Promoted by the platform, all kinds of headquarters of central enterprises have accelerated their agglomeration. The new batch of major projects signed in this centralized contract are all from the central enterprises, which is a direct reflection of the cooperation results of the central-local integration development platform. They are located in the free trade pilot area, involving a total of over 20 billion yuan of funds. These projects have large investment, high energy level and strong functionality, mainly involving financial, trade and other fields. Among them, there are 6 projects focusing on the construction of financial center, including State Grid Finance Leasing Company, which mainly distributes in financial leasing, investment fund, asset management and other fields, and will provide impetus for financial science and technology to support the development of real economy; focusing on the development of headquarters platform economy, including the trade headquarters established by China Aluminum Group and Sinochem Group. The delegation set up six projects, including the Far East Hongxin City Public Business Headquarters and the Shanghai Drug Import Platform built by China Resources Group.
In addition, in order to promote regional high-quality development and speed up again, after repeated consultations among all parties on the platform, 15 enterprises such as Baowu and Comac agreed to sign the Easement Contract of Central Enterprise Headquarters Base in Section B of the Expo Park on the basis of equality, voluntariness and consensus, so as to solve the problem of Central Enterprise Headquarters Base in Section B of the Expo Park. The unified management of lower space and other issues.

Disclaimer: Echemi reserves the right of final explanation and revision for all the information.
Trade Alert
Delivering the latest product trends and industry news straight to your inbox.
(We'll never share your email address with a third-party.)