
Home
>
Reliance reports fall in revenues and EBIT from petrochemicals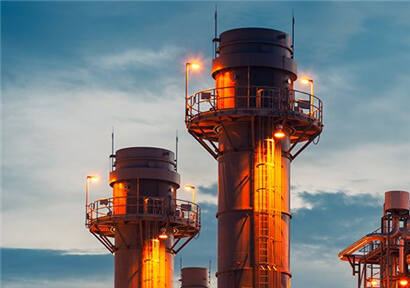 Chemical Weekly: Reliance Industries Ltd. (RIL) has reported a 6.6% decrease in Q1 FY20 revenues from the Petrochemicals segment, compared to the same period a year ago, to Rs. 37,611-crore ($5.4-bn) due to decrease in volumes and price realizations primarily in para-xylene (PX) and monoethylene glycol (MEG), which was partially offset by increase in volumes of polyesters. Petrochemicals segment EBIT was at Rs. 7,508 crore ($1.1-bn), down 4.4% Y-o-Y, primarily affected by lower volumes.
According to a RIL press release, polymer demand in India is registering healthy growth aligned with robust economic growth planning, increased focus on agriculture and infrastructure. On Y-o-Y basis, domestic polymer demand increased by 6% during Q1 FY20, with demand for polyethylene (PE) and polyvinyl chloride (PVC) up by 8% and 12% respectively on a Y-o-Y basis. "RIL leveraged its robust sales and distribution network to shift volumes from exports to domestic market," it said.
RIL's polymer production was up by 2% during the quarter (~1.45-mt), and the company said it maintained its ace position indomestic polymer market.
PTA markets were healthy supported by tight supplies and improved downstream operating rates in China. While prices declined 5% Q-o-Q, margins improved by 47% Q-o-Q to $213 per tonne, due to soft PX prices. Margin continued to remain above the five-year average.
MEG markets witnessed sluggish trend amidst high China port inventory through the quarter. However, towards the quarter-end improved polyester operating rates aided depletion of China port inventory. During the quarter, average MEG prices slipped 10% Q-o-Q, weakening the delta over naphtha by 29% Q-o-Q ($203 per tonne); however lower ethane prices helped in negating impact on RIL.
Global PET markets were healthy owing to firm seasonal demand from beverage segment and onset of summer in Northern Hemisphere. However, amidst falling raw material cost, price competition prevailed; lowering PET prices by 6% Q-o-Q.
Fibre intermediate production during 1Q FY20 dipped 10% Y-o-Y to 2.3-mt, due to planned shutdown of PX and MEG plants, while poly-ester production declined 2% Y-o-Y at 0.72-mt.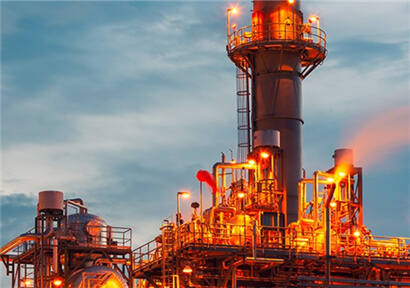 Oil & Gas segment revenues down 35.5%
In Q1 FY20, revenue for the Oil & Gas segment decreased by 35.5% Y-o-Y to Rs. 923-crore, due declining volume of production. Domestic production was lower at 11.6 BCFe, down 35% Y-o-Y and production in US Shale operations also declined by 34% to 18.9 BCFe.
Refinery throughput at Jamnagar for Q1 FY20 stood at 17.5-mt, while exports of refined products from India remained flat at $6.1-bn during Q1 FY20. In terms of volume, exports of refined products were 10.1-mt during Q1 FY20 as compared to 9.3-mt in Q1 FY19.
Q1 net profit up
RIL's consolidated net profit rose 6.8 per cent in Q1 FY20 to Rs. 10,104-crore from a year ago, as revenue from operations jumped 22.1 per cent to Rs. 1,72,956-crores. The consolidated net profit was Rs. 9,459-crore on operational revenue of Rs. 1,41,699-crore in the first quarter of FY 2018-19. On a stand-alone basis, the net profit rose 2.4 per cent to Rs. 9,036-crore from Rs. 8,820-crore a year earlier.
The gross refining margins – earned by turning a barrel of crude oil into refined products – fell to $8.1 per barrel from $10.5 per barrel a year ago.
"We know the environment for refining and petrochemicals, the volatility that we saw in crude prices, the macro-economic headwinds, the US-China trade related tensions. But from our point of view, thanks to the integration that we had in refining and petrochemicals, a lot of this volatility got absorbed without having any meaningful impact on our earnings," said Mr. V. Srikanth, RIL's joint-CFO.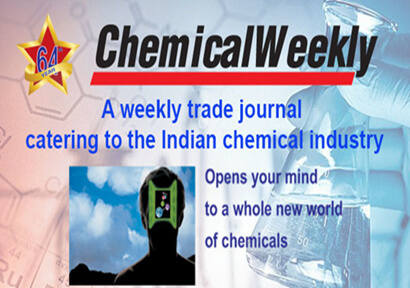 
Disclaimer: Echemi reserves the right of final explanation and revision for all the information.
Trade Alert
Delivering the latest product trends and industry news straight to your inbox.
(We'll never share your email address with a third-party.)