
Home
>
Walgreens, the makeup chain, will close 200 American stores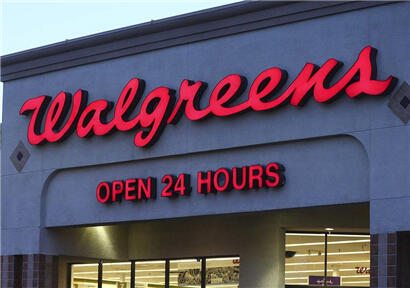 The rise of digitalization and business has greatly affected the offline retail business, and the cosmetics retail industry is no exception. Walgreens, a cosmetics chain with about 9,600 stores in the United States, announced Tuesday that it plans to close 200 stores in the United States because it will cut its business in the United Kingdom. Walgreens Boots Alliance, the parent company of Nbspannounced earlier this year that it planned to close 200 stores in the UK. And review its footprint in the United States. In a statement, Walgreens said that the closure of new stores accounted for less than 3% of its 10,000 locations in the United States, and said it expected "the smallest disruption to customers and patients." It says it expects to retain the "majority" of its employees in other areas nearby. Location.
Walgreens expressed the hope of saving $1.5 billion in annual expenditure by fiscal year 2022, which is called the "transformation cost management plan". Walgreen expects to record between $1.9 billion and $2.4 billion in real estate, severance payments and other cost-related income, it said in regulatory documents.
"As previously announced, we are implementing a transformation cost management plan to accelerate the continuous transformation of our business, achieve investment in key areas and become a more efficient enterprise," the company said in a statement. A spokesman for Walgreens said that the company did not intend to publish a complete list of closures and refused to share more details about which locations would be closed.
Analysts have been worried about the number of pharmacies in the United States. In some cities, it seems that Walgreens and CVS stores are available almost every block. Worse still, consumers shop more online and less in stores.
Retailers have closed thousands of stores due to reduced traffic. So far, pharmacies have largely survived. That could change as companies sell fewer convenience products and people start buying prescription drugs online.
The announcement marked Walgreen's largest closure since 2015, when it closed 200 stores. Its parent company purchased 1,932 Rite Aid locations in 2018 and has since closed 631 of them and plans to close 119 of them.
In May this year, CVS said it would close 46 underperforming stores. In June, the head of CVS's retail business warned that it would close unprofitable stores because it assessed 500 leases renewed annually. Behind the large-scale closure of is the overall shrinkage of the retail business of cosmetics.
In the current U.S. market, the whole cosmetics retail industry is under the impact of e-commerce - more and more consumers buy daily necessities and cosmetics online, reduce the consumption of physical stores, and the amount of prescription drug orders signed in the pharmacy is also decreasing.

Disclaimer: Echemi reserves the right of final explanation and revision for all the information.
Trade Alert
Delivering the latest product trends and industry news straight to your inbox.
(We'll never share your email address with a third-party.)