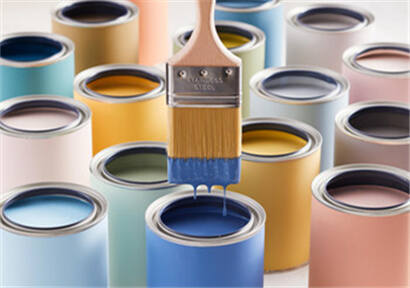 Although the number of acquisitions and mergers has decreased in recent months, Ben Scharff, a company trading expert, has seen new developments in recent months. In our interview, the managing director of Grace Matthews explained why.
Ben Scharff is the managing director of Grace Matthews Paint Online Coatingol.com. Have you seen M&A activities increase or decrease in this industry?
Ben Scharff: Although the total volume of transactions is comparable to that of the same period last year, we certainly expect the slowdown from the third quarter of 2018 to be fully reflected in the annual trading data of 2019. We estimate that trading volume will begin to pick up in the second half of 2019. However, we expect the overall annual turnover to decrease by about 10% compared with last year. Similarly, it is the crystal ball of the global economy. Strong markets will lead to strong trading flows. We are not there now. The market needs a boost or stimulus to get us there. The status quo is still fairly healthy, and we expect that the activity levels of valuation and trading traffic will be similar as we enter and navigate 2020. What progress have you made in mergers and acquisitions for the rest of 2019 and early 2020?
Sharf: Two points for attention. First, we will continue to see portfolio optimization from large industry participants. Secondly, we will see that the impact of a large concentration of private equity capital is particularly concentrated on chemicals-related transactions. In view of valuation, pressure from radical shareholders and aggression from the buyer community, large chemical and paint companies continue to deploy portfolio management strategies. This strategy has higher acceptance for inbound queries of non-core assets, and actively seeks for businesses that can own better houses. Unlike many divestitures in the past, many of the companies being split up are good and healthy. Although ending logically and more frequently with strategic partners, companies such as DuPont and RPM recently said they would seek to divest certain businesses. One of the most widely watched deals in the market is the sale of Basf's $3 billion construction chemicals business. Since the beginning of 2017, our company has completed about 10 divestiture transactions, and we expect this activity to continue. Private equity is becoming more and more active in mergers and acquisitions of chemicals and coatings. We recently saw billions of dollars in transactions from Advent, EQT Partners and Carlyle. Will the market benefit from ongoing integration or will we reach a level that will have negative impacts?
Scharff: Interruptions create opportunities that are clearly not shared equally across the market. Recent chemical distribution activities are a good example. Although Azelis has only changed private equity owners, we have witnessed a lot of discussion around the Univar / Nexeo deal and the impact felt throughout the value chain. On the one hand, by integrating supply chains and the transport/transport problems experienced by the United States (and to a lesser extent in Europe), you can improve efficiency and save time and money.
There are many rumors, including Einstein and Akzo Nobel. How likely is one of these companies to be a target? Over the past few years, there has been a lot of discussion about the final results of Axalta, Valspar and RPM. After Shewin Williams acquired Valspar, attention shifted to Axalta and RPM. With PPG's proposal for Akzo Nobel and the subsequent divestiture of its chemical business, Akzo Nobel has re-entered these discussions. At present, both RPM and Axalta seem content with smaller strategic acquisitions. RPM is rationalizing its operations to save costs - a function that historically purchased companies and allowed them to operate fairly autonomously. Over the past few years, Herschel has been a very successful acquisition company - it has made acquisitions for the target lists of all major paint companies. Both companies clearly want to boost growth and make it no longer a target for acquisitions, but given the scarcity of paint assets in the mid-market, it seems impossible to promote meaningful growth through acquisitions in the short term. It is reasonable that involves Akzo Nobel's 2020 transaction. Either PPG renews its discussion of acquiring them, or Aksub Nobel buys Axalta or RPM. Some Asian buyers may also be involved in the U.S. or European paint business, including the above assets or Jordan, Humper, Benmore or Bakers.
PPG has recently made some small acquisitions. Are you looking forward to further action? PPG will continue to pursue and implement opportunistic acquisitions. Whitford, SEM Products and Hemmelrath's recent deals are small, secure add-ons. Because of its few shortcomings, PPG can use its infrastructure to drive the top-line growth and cost savings of these goals. These deals will not be a substantial "driver" for companies, but PPG has recently paid more attention to dissident radical shareholders. They have gone through a lot of work to validate their current business model and to prove that business is intact. Most European or North American companies are involved in larger initiatives as buyers. Can we look forward to further and more aggressive initiatives by Asian Coatings? As the number of inquiries increases, we fully expect that large Asian paint companies will continue to actively seek assets in Europe and North America. Our company has moved to Asia in the past 12 months.

Disclaimer: Echemi reserves the right of final explanation and revision for all the information.
Trade Alert
Delivering the latest product trends and industry news straight to your inbox.
(We'll never share your email address with a third-party.)