
Home
>
Operation of Electric Coal in Hubei Province in July 2019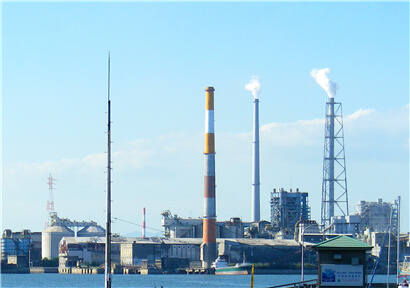 According to the Hubei Development and Reform Commission, July is the peak summer coal consumption period. Especially after entering the middle and late ten days, the high temperature weather continued in Hubei Province, and the coal consumption increased steadily. On 29 and 30 days, the daily coal consumption of electricity exceeded 200,000 tons for two consecutive days.
Overall, in July, the power and coal transportation was stable, and the capacity of the power and coal transportation remained stable, which effectively guaranteed the power and coal supply and withstood the test of sustained high temperature.
In July, 5.08.17 million tons of coal were transferred into Hubei Power Plant, an increase of 715.8 million tons compared with the previous year (the same below); 509.92 million tons of coal were consumed, an increase of 527.9 million tons; and 5.567 million tons of coal were stored at the end of the month, an increase of 129.88 million tons, which could meet the 34-day consumption estimated at an average coal consumption of 164.5 million tons in July.
From the point of view of the main coal-supplying provinces, the transferred electric coal from Shaanxi, Shanxi, Henan and Anhui is 1.113 million tons, 838,000 tons, 392,100 tons and 192,000 tons respectively, with the increase or decrease (+) of + 102,300 tons, - 0.42 million tons, - 101,900 tons and + 110,500 tons respectively.
In terms of transportation mode, the electric coal transported by railway is 25426,000 tons, an increase of 160,000 tons; the electric coal transported by water is 2414,300 tons, an increase of 4847,000 tons, of which 2368,300 tons are transported by sea into river, an increase of 522,700 tons. In addition, 124,800 tons of electric coal are transported by road.
From January to July, Hubei Province's unified power plant transferred 32.2076 million tons of coal, an increase of 66.078 million tons, and the total coal consumption was 30.6295 million tons, an increase of 59.012 million tons.

Disclaimer: Echemi reserves the right of final explanation and revision for all the information.
Trade Alert
Delivering the latest product trends and industry news straight to your inbox.
(We'll never share your email address with a third-party.)